The Oakwood Jacks swim and diving team continue to do well this past weekend by placing first against Beavercreek, Troy, and Springboro. However, the Jills placed fourth.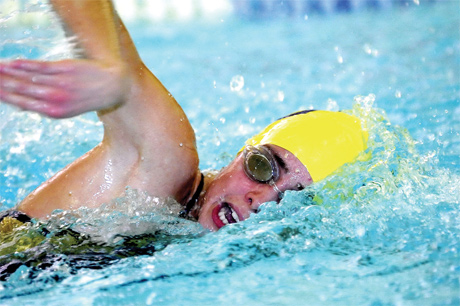 Photos by Leon Chuck, www.PressboxPhoto.com



Above: Alexandra Harmony (Jr)
competes in 200m Individual Medley.
Left: Carolyn Hartel (Jr) enters
vertically and with nary a splash
after completing a back
half twist in straight
position dive.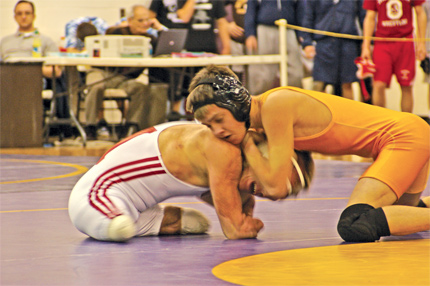 On Saturday, it was tough going for the Oakwood High School wrestling team at the Bellbrook Invitational last week. The team wrestled without three juniors who were missing due to injuries or illness. Oakwood placed two wrestlers, with Danny Jacobs at 103 lbs. placing second and Alex Kooser at 119 lbs. placing fourth. The next wrestling meet is at Dixie on Jan. 23, 2008.
On Saturday, Jan. 19, the Oakwood Junior High wrestling team will host five local teams in the annual Oakwood Invitational.
Participating schools are Bellbrook, Carlisle, Milton Union, Northmont and Tecumseh. Come on over to The Pit and cheer on this great group of athletes.
Doors open at 9 a.m. Wrestling starts at 10 a.m. and continues throughout the day. Tickets are $5.

Hoopster Jacks comeback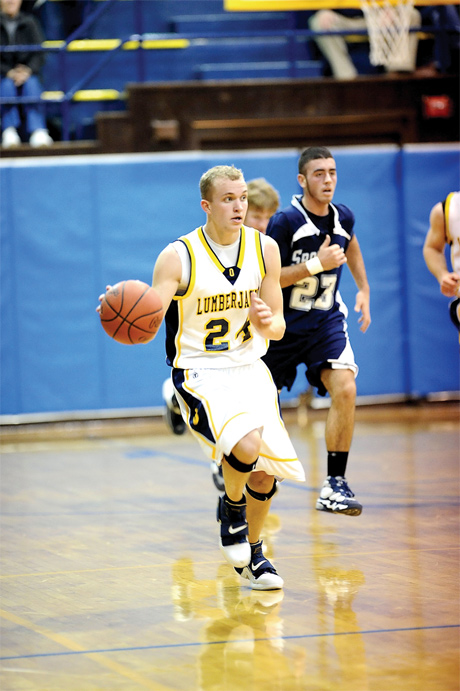 Photo by Leon Chuck, www.PressboxPhoto.com
AJ Lewis (Sr), finishing with a game high of 17, leads a fast break for a win over Valley View. The Oakwood varsity basketball team took care of Valley View 54-47 in conference play after losing two straight. AJ Lewis was top scorer with 17, followed by Jake Mays with 9, and three with 8 each by Chris Hardy, Scott Feldmiller, and Robby Sherk.