Oakwood residents Debbie Basnett, Dana Hookassian and Jean Winham, who also own Vintage Scout Interiors in historic downtown Centerville, and Debbie "Fifi" Froelich will present an Andy Warhol-inspired table design April 25 and 26 as part of RED: Design and Dine 2008. The event is a fundraiser for the AIDS Resource Center Ohio. Oakwood businesses involved in the fundraiser are: Whispers, From Inside Out, Augenstein Interiors, Collage, Preen, K-12 Gallery for Young People, The Pink Daisy and Luken Interiors.
RED is an acronym for the event's underlying message: Reach. Empower. Dream of a world without HIV/AIDS. "We are thrilled to be participating in such an enormously vital event," said Winham. "The money raised will help the center continue its compassionate mission to provide HIV/AIDS prevention and education programs; testing and counseling; support services; and access to care throughout the state."
The designers summoned the spirit of pop artist Warhol and his muses at the New York City Factory during the 1960s and created an edgy, decidedly avant-garde approach to their table design.
RED will take place at the Roundhouse at the Montgomery County Fairgrounds. A preview cocktail party showcasing more than 40 different themed dining vignettes will kick off at 7 p.m. on Friday, April 25. General admission is $40 and Grand Patron admittance is $65. The preview will feature a cash bar, complimentary hors d'oeuvres and a silent auction. On Saturday, April 26, from 7 p.m. to midnight, the black-tie-optional gala event will take place with gourmet dining, valet parking, and dancing to the music of the Marygolds. A live auction will also be held. Tickets are $200.
For reservations or more information, contact Jack Omer at (937) 461-2437, ext. 2025.
---
The one-hour film "Ropewalk: A Cordage Engineer's Journey through History" will make its world premiere at the Engineers Club of Dayton on Friday, April 25. The 7:30 p.m. showing is free and open to the public at 110 Monument Avenue. A buffet dinner begins at 6 p.m., with reservations required. For dinner reservations, call 228-2148. Proceeds from "Ropewalk" benefit the Engineers Club of Dayton Foundation for historic preservation and education in science and industry.
In 2004, Xenia's Hooven and Allison Company closed after 130 years in business. Then a 2005 fire devastated what was left of one of the last natural fiber rope companies in America. Ropewalk features extensive interviews, historic film clips and photos, as well as animation. The film's executive producer is Oakwood resident Kate Hagenbuch.
The Engineers Club of Dayton Foundation, in cooperation with The Cordage Institute, is sponsoring the film as part of its educational mission for historic preservation and education in science and technology. Call 228-2148 or email info@Story OfRope.org for more information.
---
At Cox Arboretum MetroPark, the month of April not only brings blooming tulips and daffodils, but also the EarthWise Celebration, a nine-day schedule of events that has been going on since Saturday, April 19 and will continue through Sunday, April 27. This new event celebrates Earth Day and Arbor Day and help educate attendees about living life and gardening in a way that will protect the Earth. Cox Arboretum MetroPark is located at 6733 Springboro Pike, just north of the Dayton Mall.
The EarthWise Celebration will feature the Arbor Day Adventure and the Wildflower Sale. The Arbor Day Adventure will be held on Saturday, April 19 from 11 a.m. – 4 p.m. This fun-filled, interactive, outdoor challenge will celebrate trees and nature and help families discover simple things they can do to help protect the Earth. This year's adventure is inspired by the book, "How Mother Nature Flowered the Fields of Earth and Mars" by Tom Schwartz. The story will unfold as costumed characters lead groups from station to station completing challenges to advance to the next part of the story. The last adventure tour will leave the Zorniger Education Center at 3:30pm. Attendees should dress for the weather. The first 400 families will receive a White Dogwood sapling. Event is free and open to the public.
The Wildflower Sale will be held on Saturday, April 26 from 11 a.m. – 3 p.m. in the area behind the Zorniger Education Center. A members-only preview will take place from 10 – 11 a.m. The celandine poppy, Jacob's ladder and tall bell flower are among the favorites of the more than 50 species for sale. All plants have been propagated and grown in Cox Arboretum's five-acre Woodland Wildflower Garden or rescued from local habitats.
The EarthWise Celebration also includes two all-day symposiums with speakers like Melinda Myers, horticulturist, book author and host of the PBS series, "Great Lakes Gardener'; and Pat Stone, former TV garden correspondent, national speaker and author of "Chicken Soup for the Gardener's Soul." Other events include various speaker presentations, a trip to the Cincinnati Flower Show and the Adopt-A-Park clean-up.
---
A Spring Choralfest presented by Christ Church Festival Choir under the direction of Frederick Chatfield will be held at Christ United Methodist Church, 3440 Shroyer Road, Kettering, on Sunday, April 27 at 3 p.m. The concert music, representing music from the past 10 years of worship services, was selected by the congregation and choir.
Local composers include Frederick Chatfield and Gilbert Martin. Additional repertoire includes Bach, Brahms, Rutter and Sleeth with brass and percussion instrumentation. Concert is free. Handicapped accessible. Reception following the concert.
---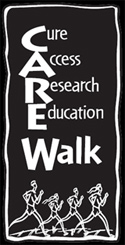 The 5K CARE Walk on May 10, 2008, will raise funds for breast cancer treatment, education, research and screening. The event, designed to attract walkers of all ages and skill levels, will start and end at the Oakwood High School Stadium. Registration and health fair begin at 8:00 a.m.; the walk begins at 9:00 a.m. Registration fees are $30 for a family of walkers, $15 for adult walkers, and $10 for students.
Participants are encouraged to pre-register by April 25th to guarantee their orders for t-shirts, Ty puppies with pink boas, and additional travel mugs. Walkers can also register and purchase these items on the day of the walk. Because more than 200 participants registered on the morning of the event last year, walkers who plan to register on May 10 are urged to arrive early.
All who register and walk are automatically entered in a door prize drawing for the many prizes donated by area merchants. Raffle tickets for two major prizes, an oriental rug and framed artwork, are available for $1.00 each or 6 for $5.00 at Fazel Rug Gallery in Oakwood and Deck the Walls in Kettering.
NEW THIS YEAR! Free stainless travel mug for all who pre-register (limit one per family)! Additional mugs may be ordered or purchased at the walk for $5.00 each.
One-hundred percent of the proceeds from this walk will go to the Breast Cancer Foundation of Dayton, Ohio. CARE stands for:
• Cure for breast cancer;

• Access to mammograms, treatment, and support groups for all families;.

• Research into ways to prevent breast cancer and to stop its progress once diagnosed.

• Education to inform everyone about this "silent disease" that affects one in eight women.

2007 CARE Walkers Abby, Abby
and Jasmine
CARE Walk is sponsored by Whispers Home, Miami Valley Hospital, the Asian Arts Center, Alley Cat Designs, Blue Turtle Toys, Clark's Mr. Prescription, Deck the Walls, Dr. Danny Reveal, Fazel Rug Gallery, Invoked Projects, KTC Quail Tennis Club, Laura's Cookies of DLM, Nancy Chifala Design, the Oakwood Register, and Standard Register.
If you are interested in walking, or in supporting CARE Walk in any way, please go to www.carewalk.org or call 294-3816. A registration form may be downloaded from our website or mailed to you, or you may pick one up at 219 Orchard Drive, Dayton, Ohio 45419.
GLBT Interfaith Prayer Breakfast will be held on Thursday, May 1, 2008. Dayton Women's Club, 225 North Ludlow St. in downtown Dayton, 7 a.m.-8:30 a.m. Special Guest Speaker will be Rev. Rodney Kennedy. Cost is $20/per person and includes a delicious buffet-style breakfast. It is organized by Woven Branches as a positive response to the religious right's National Day of Prayer.
RSVP's are requested at info@wovenbranches.org and you can pay at the door or in advance. If paying in advance, please make your checks payable to "Woven Branches" and send to our mailing address: Woven Branches, 2382 Kennedy Avenue, Dayton OH 45420. Woven Branches is a new interfaith network of GLBT affirming and reconciling faith communities in the Miami Valley.
"All Stars Against Alzheimer's," a unique sports-themed gala celebrating the Alzheimer's Association, Miami Valley Chapter's 25th anniversary, will be held on Friday, May 16, at the University of Dayton Arena, beginning 6:30 p.m.
Honorary Chair Kirk Herbstreit of the ESPN network will share the stage with keynote speaker Coach Frank Broyles, the recently retired Athletic Director and "winningest" football coach of the University of Arkansas.
This "cocktail-attire" event includes dinner, a raffle, a sports memorabilia auction, and photo and autograph opportunities. All monies raised at this event will support programs and services for Miami Valley residents living with Alzheimer's disease. The Kettering Health Network, Premiere Health Partners, and the Beach Family Foundation (In honor of Lee Schroeder), are "All Star" sponsor of this gala. National City Bank, WHIO-TV7, and the University of Dayton Flyers, are "Super Star" sponsors.
For reservations and more information, contact Teresa Thomas at (937) 291-3332 or email her at teresa.thomas@alz.org. Additional information can be found at www.alzdayton.org.
On Sunday April 27, 4-6 p.m. celebrate spring with your family at Old River by Flying a Kite. Kite Nite is a chance for you and the family to show off you flying skills, or try flying a kite for the first time. Bring your own kite and show off your skills or just sit back and enjoy the calm of soft spring evening. You don't have your own kite? Not a problem! There will be plastic kits available for a nominal fee. We can't guarantee the weather conditions; there is no rain date for this program. Call the Leisure Line at 297-2935 for program updates.
Wednesday, April 30, 11:30 a.m. Mark your calendars now for the annual Salute to Seniors Luncheon. This event is open to any area senior and is free for Oakwood senior residents 60 years and older. The activities planned include entertainment, door prizes and of course a wonderful lunch. Space is limited please call the OCC now, 298-0775, to reserve your place.
The 2008 Senior Health Fair will be held on Thursday, May 8 at the Oakwood Community Center's Teen Center. Again this year the Wellness Connection will offer both cholesterol screening and Prostate Specific Antigen (PSA) screening. This test is very important in the prevention and treatment of prostate cancer. "Your Health Matters" will also be on hand offering three stroke prevention screenings: Carotid Artery, Peripheral Arterial Disease, and Abdominal Aortic Aneurysm. Screening for Osteoporosis will also be available. Avanda Audiology & Hearing Care will be offering free hearing tests. Call the Oakwood Community Center for all appointments at 298-00775
In 1908, just five years after making their first, short pioneering flights, the Wright brothers introduced their invention to the world with spectacular demonstrations in the United States and France. The flights of 1908 confirmed the accomplishments of the two brothers from Ohio not just to the public at large, but to the international community of experimenters who had also dreamed of a flying machine. The Wrights had been members of this community from the start of their inquiries in the 1890s. Once publicly presenting their invention, the Wrights became leading figures in an international community dedicated to bringing the benefits of flight to the world and flight has been a truly international phenomenon ever since. The centennial year of those flights affords the opportunity to reflect upon this international community of flight.
Wright State University hosts the "International Community of Flight: A Centennial History" conference at its Student Union May 8-10, 2008, welcoming scholars from around the world to discuss the international nature of the history and development of flight. Registration fee is $50. Register by April 25, 2008, online at
http://www.libraries.wright.edu/about/events/flight_conf/ or by calling (937)775-2092.
Conference sponsors are the Wright Family Foundation, National Aviation Heritage Alliance, University of Dayton, CFM, and Wright State University.
Keynote speakers include Brig. Gen. Joseph M. Reheiser, Commander, Air Force Security Assistance Center, Wright Patterson Air Force Base; Tom Crouch, Smithsonian Institution, National Air and Space Museum; and Claude Carlier, Université de la Sorbonne, Paris.
Attendees will be able to select from the following concurrent sessions presented by an international group of scholars:
• Russia and the International Community of Flight
• U.S. Air Force's Training of International Students

• Material Culture Perspectives on Charles A. Lindbergh

• Methodology, Invention, and Innovation: Interwar Aeronautical Technology in the U.S. and Europe

• Trans-Oceanic and Transcontinental Air Routes

• Urban and Gender Issues in Aviation

• Building and Promoting American Air Power

• Transfer of Knowledge, International Competition and Cooperation

• The Legacy of Marcel Dassault
The conference opens with a reception from 4-5:30 p.m. Thursday, May 8, followed by a day of concurrent sessions 8 a.m. – 5:45 p.m. Friday, May 9.
On Saturday, May 10, participants can tour Dayton area aviation sites. Sites include the National Museum of the United States Air Force, Dayton Aviation Heritage National Historic Park (both free), and Carillon Historical Park and Hawthorn Hill (separate admission fees and advanced reservatons required for Hawhorn Hill).