Our Oakwood Centennial events program has been launched! The parade down Far Hills was enthusiastically received by spectators and thoroughly enjoyed by the participants. Like all Oakwood events, citizen involvement and participation was high. From girl scouts, to alumni, to military resident families, to creative floats—all gathered and marched in order down the street. Actually, that statement has a story. John Gray generously provided his company trucks and trailers for our floats. However, we are not accustomed to moving large flatbeds through our streets so there were problems getting them to the staging site on time. The meticulously detailed, brilliant plan to weave all the parts smoothly together and move them on down Far Hills ran into some problems. However, the Oakwood Rotary Club leadership team of Rob Stephens, Perry Martin and Ted O'Connor were up to the challenge. Problem solving had become there forte so one more was taken in stride. Perry Martin stood beside our wonderful volunteer citizen parade narrator, Dan Edwards, and kept the narration in sync with the parade order by pointing to the right script text for Dan as the parade came into view. It was sort of "cut and paste" as you go and all went well.
The weather was not perfect but the absence of rain buoyed our spirits to create sunshine from within. The parade recalled our past and celebrated our present. It was "our town" on parade and full of citizens of all ages representing various aspects of our community. The work done to secure vintage cars added much to our enjoyment and sense of passing time. The lead 1908 Packard couldn't make it the last two and half blocks but that only added to the fun. Steve Wright and I hopped out of our beautiful old car and into the elegant 1935 Packard behind us, courtesy of gallant fellow Council members who vacated to the streets in our honor. Council members McGinnis, Byington, Duncan and Castleman shook hands and greeted onlookers as they finished the remaining parade route.
Special features of the parade were made possible by Captain Mark Allard who is a resident of Oakwood and our liaison to Wright Patterson Air Force Base. He secured the impressive honor guard who led the parade and also the military Humvee with drivers. It was gratifying to see Oakwood's active military families march with us. We are so proud that they have chosen to live in our city. This group was also organized by Captain Allard.
The afternoon passed quickly with rides and games at the high school stadium. The crowd was large and the centennial spirit alive and well. It was a day for smiles which were still in place as we folded tents, packed up and ended our first centennial event. We thank National City whose generous sponsorship made it all possible. The partnership of the Oakwood Rotary Club and the Oakwood Centennial Committee provided a stellar kick off event. I know I speak for all our citizens in thanking them for the countless hours devoted to producing this celebration day.
We now look to Sunday, June 8 for our Excellence in Learning celebration, sponsored by the University of Dayton and Sinclair Community College. This community event will begin at Wright Library. From 2:15 to 2:45 the time capsules from our schools will be presented and put on display. From there we will walk to Smith School gym for a presentation by author and former Oakwood resident Ann Hagedorn. I hope to see you there.
---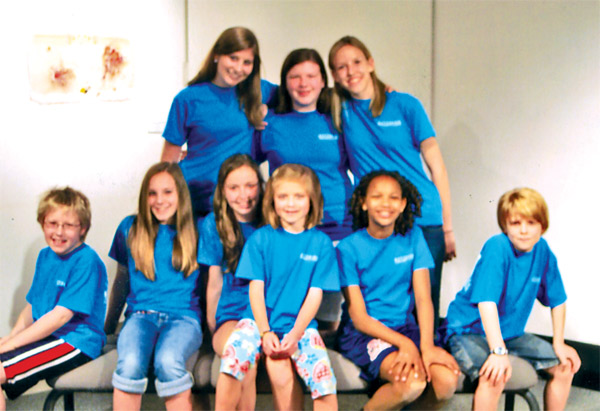 Pictured left to right: Row 1: Clay, Anna, Cara, Hannah, Kaja, Max; Row 2: Sara, Laura, Stephanie.
The Kettering Children's Choir will be presenting "See the World Through Children's Eyes," a potpourri of choral art songs for children on Thursday, June 5, 7 p.m. at the Schuster Center. These songs provide children's perceptions of our world through time, place, people, animals, and ideals.
Special guests of the concert will be Fusana Musanovich, a musician from Bosnia who sent the KCC music that the Chorale will be performing: John Carter and Mary Kay Beall, the composer and poet of the signature song of the KCC "See the World Through Children's Eyes" and the Dayton Catholic Honor Choir Festival Singers.
Tickets are $12, $8 for seniors and students at www.ticketcenterstage.com
---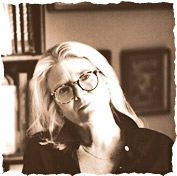 In honor of the Oakwood Centennial's "Excellence in Education" weekend, noted history author Ann Hagedorn will speak at 3 p.m. on Sunday, June 8 at the Smith School Gym. Hagedorn's most recent book is Savage Peace: Hope and Fear in America, 1919. Her previous book, Beyond the River: The Untold Story of the Heroes of the Underground Railroad was selected as a 2004 Most Notable Book by the American Library Association and a citation winner of the nonfiction category in the Ohioana Book Awards.
In her talk, which is entitled "Welcome to the Country of Writing," she will give the audience a sense of the terrain of a writer's life. Her teaching career includes Columbia, Northwestern, and St. Xavier Universities. As a journalist, she has written for the Wall Street Journal, the New York Daily News, and the San Jose Mercury News.
She is co-founder of the Late Bloomers Writing Workshop, which is held annually in Cincinnati. Hagedorn is a former Oakwood resident who has fond memories of attending Oakwood schools as a child. "Ann Hagedorn is a nationally recognized author who makes history come alive. We hope many people will attend on June 8 to welcome her back to Oakwood," said Wright Library Director Ann Snively.
Before her talk, students from the Oakwood Schools will present Wright Library with a Centennial time capsule at 2:15 p.m. Refreshments and book-signing will follow the program.
---
The 2008 City of Oakwood "Youth Talent Show Contest" incorporation with MVRAC "Miami Valley Recreation Activities Council" will be held Friday, June 6, 2008 at the Oakwood Community Center. Age categories include: 12 and under individual; 12 and under group; 13-19 individual; 13-19 groups.
Top three representatives (overall points) from this contest will compete at the Miami Valley Youth and Teen Talent Contest at the Fraze Pavilion in Kettering.
Enroll for OCC Summer Camps

Summer in Shafor, Hodge Podge, Kiddie Kamp, Art Camp, Ballet, Cheerleading, Jazz, Bicycle Camps, Tennis, Tumbling, Tap, Jazzy Gym, Soccer, Basketball, Tri-Sports, Chinese Culture Camp, Birthday Games and Crafts
Stop by the Oakwood Community Center, 105 Patterson Rd. to sign up for these camps and more!