Wright State Theatre means great performances, excitement and a reverence for what makes theater great. When they tackle a classic, it is done with verve, passion and love, well underscored with scholarship and attention to detail.
Classics are not limited to Shakespeare and friends. A modern classic such as Lorraine Hansberry's A Raisin in the Sun, received such a well-deserved revival.
To make the realization of this shattering civil rights commentary span 50 years, director Mary Donahoe exercised her customary magical stage craft. She molded the characters into personifications of where we were then and where we have come now in this half century.
The play remained fresh and germane. The situations did not lose pith and moment but vibrated with real drama and importance. The student cast was augmented by returning alumna Monica Williams and resident Equity actor Bryant Bentley.
The plot revolves around a black family of the 1950s facing the windfall of an insurance settlement due to the death of the father. Three generations live in a meager apartment.
Dayton's theater icon, Sheila Ramsey, was to play the mother. Her availability was the inspiration to do A Raisin in the Sun. Unfortunately, Sheila was stricken with a serious illness from which she is miraculously recovering. She was in the audience, looking beautiful, to accept the dedication of the production to her and her amazing spirit.
The mother was magnificently portrayed as the strong black matriarch by Monica Williams. She wants to use the insurance money to buy a house - a home. She has paid a down payment on this dream.
Her son has the opposing dream of opening a liquor store with the money and going from life as a chauffeur to that of a business executive. This push/pull is further exacerbated when the money is stolen by the associate of the son rather than actually invested.
The house purchased is in an all white neighborhood. A friendly visit from a representative of the "Neighborhood Improvement Association" makes it clear that they are unwelcome.
The characters react, doubt, fight and, together, they grow into something beautiful. Problems are not solved but the persons emerge greater than the problems.
My congratulations to the excellent cast. Williams and Bentley are assisted by students Shawn Storms, Jasmine Batchelor, Brandon Kelly, Jeremy Gaston, Alex Goodman and Troy Kaufman. Stivers' student Trey Melvin fit right in as the teen-age son.
The magic was everywhere in this excellent play. Theater magic always seems to live at Wright State.
MOMA, The Museum of Modern Art, is one of the major museums in "museum city" - New York. The museum dominates a block in mid-town Manhattan. The new MOMA, reopened after a 4 year rebuilding in 2006, is a soaring jewel of white marble and glass, magnificent lobbies, atria, towers, and galleries of marvelous shapes and sizes.
October was not my first visit to the new MOMA. A rendezvous with the architecture is a worth many revisits. This time, I was able to enjoy and experience most of the galleries and exhibitions. The main lure was, for me, an exhibit of the paintings of Dutch master Vincent van Gogh. "Van Gogh and the Colors of the Night" announced the theme of the exhibit. With the mastery of van Gogh, little marketing is necessary to entice the viewer.
Many of the paintings were "old friends" which I could revisit. Seen in galleries in Europe and America, each new visit enriches the masterful effect of the works of this troubled but visionary genius.
The kinetic coloration and bold strokes of van Gogh's paintings excite and captivate. In the galleries such masterworks as The Potato Eaters, with its subtle colors emerging from dark figures, is a contrast to the brightness and vivid colors of such works as Wheat Sheaves and Starry Night.
This major exhibit occupies some of the smaller galleries. In contrast with the exciting presentations of the DAI where each gallery wall has a color to highlight the mood of the works, all of the five rooms were a rather non-expressive light green.
Less familiar but very exciting was Kirchner and the Berlin Street. Kirchner, a German Expressionist, used his aggressive and intimidating powers to accentuate the depravity of the pre-World War I life on Berlin.
An entire floor was devoted to drawings. Reminiscent of the DAI's exhibition, "Works on Paper," the collection is voluminous with many, many engaging and compelling pieces.
I hesitate to criticize such a great museum but wall after wall has 15 – 20 prints with one label. The label numbered the works but there were no numbers on the prints themselves. This was quite daunting for the viewer.
Two more floors of masterful paintings and sculptures are beyond the scope of this article. The magnificent sculpture court, again filled with editions of old friends, is simply marvelous.
Throughout the museum, windows give the viewer a look at courts, atria and the New York streets. An experience worth repeating 100 times!
I love The Dayton Contemporary Dance Company. In this world of hype, when DCDC is announced as "World-Class DCDC," it is absolutely true.
Their performances, gifted dancers, incredible choreography and a soaring spirit, capture the audiences. Everything is perfect except that the Dayton season is now limited to one performance at four concerts, only two of which are at the Victoria.
When travel makes me miss one of these jewels, I feel justifiably bereft. Such was the case last Saturday. I was in New York but my heart was in Dayton.
The concert, a 40th Anniversary Gala, was a much deserved homage to DCDC founder Jeraldyne Blunden. Dwight Rhoden's "Beyond a Cliff," Shonna Hickman-Matlock's "Unresolved," Gina Walther's "Still Present" in world premiere and Debbie Blunden-Diggs' iconic "In My Father's House were all tributes to their mentor and inspiration, Jeraldyne.
Keep soaring DCDC, but please check my calendar first!
---
Dayton Opera's 2008-2009 "Love Triumphant" season opener, Puccini's Turandot, is one of the world's most beloved operas as well as the composer's final opera.
Turandot is a romantic happy-ender opera with just a pinch of tragedy. Set in imperial China the love-struck exiled Prince Calaf risks his life answering 3 riddles in order to win the beautiful but icy Princess Turandot's heart. With Puccini's transformative music and the powerful flame of love, even the coldest of hearts is warmed. This grand and glorious opera features Pavorotti's signature aria, "Nessun dorma."
Performances are Saturday, Oct. 18, 2008 at 8 p.m., Friday, Oct. 24 at 8 p.m. and
Sunday, Oct. 26 at 3 p.m. Single tickets are on sale now and start at $15. To order by phone, call 937-228-3630. For more information about Dayton Opera visit www.daytonopera.org.
The Dayton Association of Chinese Americans (DACA) and the Dayton Opera are joining together to bring a Chinese Cultural Celebration to the Schuster Center prior to all three performances of the Dayton Opera's production of Turandot. The Celebration will take place in the Wintergarden and will feature demonstrations on calligraphy, paper cutting, paper knotting, Mah Jongg, table tennis, yo-yo spinning, story telling, singing and other traditional dances.
---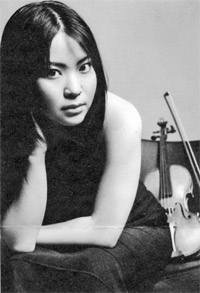 Vanguard Concerts presents Mayuko Kamio, violinist in concert on Friday, Oct. 17 at 8 p.m. at the Dayton Art Institute's NCR Renaissance Auditorium.
In June 2007, Japanese violinist Ms. Kamio won the Gold Medal in the 13th International Tchaikovsky Competition in Moscow. Ms. Kamio was born in Osaka, Japan in 1986, and began to play the violin at the age of four. Ms. Kamio studied in the U.S. with Dorothy DeLay and Masao Kawasaki at the Aspen Music Festival and the pre-college division of The Juilliard School. She currently attends the Hochschule fur Music und Theater in Zurich. Ms. Kamio received a grant from the Bagby Foundation for the Musical Arts, and is a recipient of the prestigious Idemitsu Music Award. Her instrument is a 1727 Stradivarius, previously owned by violinist Joseph Joachim, on loan from Suntory Limited, Japan.
Her program in Dayton will be:
Scherzo for Violin and Piano in C minor Johannes Brahms
Fantasie Brillante on a Theme of Gounod's Faust, Op. 20 Henryk Wieniawski
Tzigane Maurice Ravel
Carmen Fantasy Franz Waxman
Ticket prices are $20.00 for adults, $15.00 for students and may be purchased at Hauer Music, 120 S Patterson Blvd., Wright State University Box Office and at the Dayton Art Institute, night of the concert only, or online at www.daytonartinstitute.org. For additional information or tickets, please call 937-436- 0244 or 937-512-0144.
Campaign has met with Americans for the Arts Action Fund to discuss
policy statements.
Campaign has published Policy proposals on the arts and/or arts education.
Candidate has made statement
on federal support of the arts.
Candidate has madestatement on federal support of arts education.

(Texas speech on 2-28-08)

(Read Statement of 10-03-08)
National party platform includes statement on the arts and/or arts education.

(Platform statement on page 49)
Candidate has pro-arts Congressional record.

(Co-sponsored
S 548, Artist-Museum
Partnership
Act, 22-25-08)

NO
(Voted to cut funding or terminate the National Endowment for the Arts on nine different votes)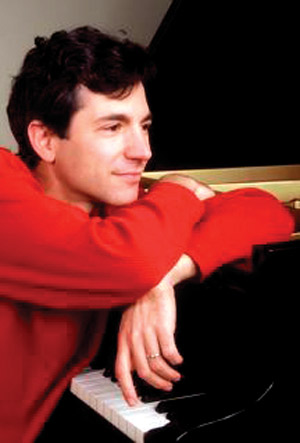 Soirees Musicales International Piano Series presents Aleck Karis on Saturday,
Oct. 18 at 8 p.m. at Shiloh church N. Main Street at Philadelphia Drive in Dayton.
Dr. Karis will be presenting the late music of Frederic Chopin (1810-49): Three Mazurkas,
Op. 59 and 63, Two Nocturnes, Op. 62, Barcarolle, Op. 60, Berceuse, Op. 57, Polonaise-fantaisie,
Op. 61 and Three Waltzes, Op. 64.
Tickets are available
at the door the
evening of the performance or by reservation at 228 -5802. Adult $22, Senior $20, Student (Ages 19-22) $12,
Age 18 & Under FREE.

---
On Sunday, Oct. 19 at 4 p.m., the Bach Society of Dayton, under the direction of Music Director John Neely, will present a concert entitled "Bach Meets Rheinberger and Franck". The concert will include choral works from each of these three famous organists. Peter Ciaschini will be featured in piece for violin and organ. A concert preview, "Choral Traditions of the Organist" will be presented by Dr. R. Alan Kimbrough, Bach Society accompanist.
The concert will take place at the Kettering Seventh-day Adventist Church, 3939 Stonebridge Road. Ticket ($15.00 adults, $10.00 students, children 12 and under-free) will be available at the door or may be purchased in advance by calling (937) 294- BACH or by writing to: The Bach Society of Dayton, 1563 East Dorothy Lane, Ste. 300, Dayton, OH 45429.
Your guide to upcoming
art and cultural events!
Contact The Oakwood Register for more information!

435 Patterson Rd.
Dayton, OH 45419