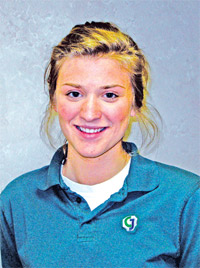 Madeline Miles, a senior at Chaminade Julienne High School, won the 24th Annual Paul Laurence Dunbar Poetry Contest for high school poetry and will receive recognition and a $100 award in a May ceremony.
According to Miles, her entry "The Monarchy" is about where the world of childhood imagination can take its young travelers and a unique perspective of ruling the world.
In addition to writing, Miles, a Holy Angels School graduate, is a member of CJ's volleyball team, Key Club and a class representative of student council. She is also involved with service work including coaching the 7th and 8th grade volleyball team at Holy Angels. She plans to attend St. Mary's College in Indiana and study political science.
Miles lives in Oakwood with her parents, Mike and Trish.
---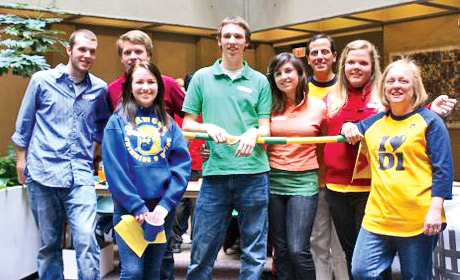 The Destination Imagination area tournament was held on March 12 at Sinclair Community College. The Oakwood High School team won the Da Vinci award for outstanding creativity. They also came in second place and are going on to the state competition.
The team members are Ben Roess, Tim Zunich, Samantha Obermeyer, Will Reese, Christina Borchers and Jane McGinnis. The team managers are Dr. Greg Ramey and Ms. Pam Beatty.
---
Harman School could use your help! We are collecting points from Campbell's Labels for Education to help our school earn free supplies.
Go to www.labelsforeducation.com to view eligible products.There is a collection bin located in the lobby of the Public Safety Building. Contact Victoria Delahunt at 602-8494 for more information.