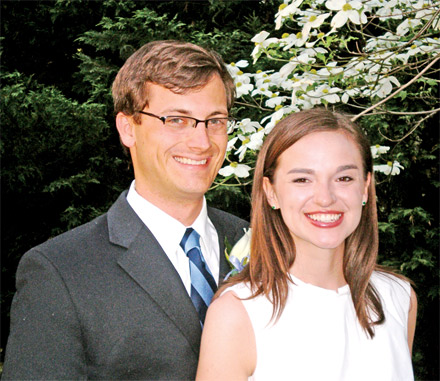 Mr. and Mrs. Christopher Smith of Oakwood are proud to announce the engagement of their daughter, Abigail Claire Smith to Matthew Lawrence Petit, son of Mr. and Mrs. Thomas Petit of St. Petersburg, Florida.
The bride-to-be is a 2004 graduate of Oakwood High School and a 2008 graduate of Southern Methodist University where she received a Bachelor of Arts degree in French, International Studies and History. Abbie is currently employed by the Association of Governing Boards of Universities and Colleges in Washington D.C.
The groom-to-be is a 2004 graduate of St. Petersburg High School and a 2008 graduate of Davidson College where he received a Bachelor of Arts degree in Political Science and Music. Matt is currently serving as a Foreign Service Officer with the United States Department of State in Washington D.C.
Caitlin Newman, the daughter of Peter and Susan Newman of Oakwood, and Nicholas Adams, the son of the late Donald Adams and Judith Guenther-Adams were married December 31, 2008. The wedding was held at Holy Trinity Catholic Church with Father Rick Friebel presiding. The couple rang in the New Year with family and friends at the Dayton Country Club. They will be honeymooning this summer in Beijing, China and North Carolina. They currently reside in Toledo where Caitlin attends medical school and Nick attends law school at the University of Toledo.
From the Mayor's Desk...

120 regional leaders take part in D.C. Fly-In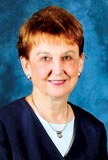 City Manager Norbert Klopsch and I participated in the annual D.C. Fly-In on April 28 and 29. This is the first time Oakwood has taken part in this regional effort which celebrated its 25th anniversary this year. It was an excellent opportunity for us to present our regional priorities to our legislators, question them regarding these priorities and gather information about their place in the national debate. The two day program was packed full and scheduled down to the last minute. Our time was excellently utilized.
One hundred and twenty people jointly pursued addressing our congressional delegation with our regional goals. This group represented academia, industry, elected officials, public sector and non-profit/civic organizations. It was a tremendous cross section of regional leadership.
The leadership for this effort came from the Dayton Development Coalition. The thoroughness of their planning and preparation was most impressive. The notebook each participant received prior to our trip was full or important information to help us make maximum use of this opportunity. It revealed the broad based committees utilized to determine the priorities for our multi county region. Each priority project was described including funding needs. Also, it provided background of the speakers we would hear. Much of the material has great value for sharing with other members of whatever organization we represent.
The city of Oakwood is a member of the Dayton Development Coalition because of the benefits they provide to us. The coalition is both beholding to no one and beholding to everyone. Their regional focus is successful because it represents a true coalition of interested segments of our region. The coalition staff includes innovative, highly skilled individuals who have access to important networks for our economic success. They focus not on recycling our current economic accomplishment but on promoting our regional strengths to bring new economic benefits to our communities. The experience with the D.C. Fly-In encourages our continued support of the Dayton Development Coalition.
---
VIETRI, America's largest importer of handcrafted Italian dinnerware and home décor products, has named Collage in Oakwood an exclusive member of its VIP Program. Collage holds a VIETRI's Best title and displays a handpainted plate celebrating the award.
Collage is one of only 165 stores nationwide to achieve this award in honor of its superior sales and knowledge of VIETRI's Italian products. The store carries a broad selection of VIETRI products including dinnerware, drinkware, flatware, linens and accessories for the home.
"Walking into the VIETRI display at Collage gives you a sense of the glorious Italian lifestyle," said Frances Gravely, VIETRI Cofounder. "The colors, artistry and personality of VIETRI's handcrafted Italian products are displayed with superior taste and originality. It's an inspiration to visit Collage."
Collage is hosting a VIETRI event this week. A representative of VIETRI will be at Collage Thursday, May 7 from 6 to 9 p.m. Come for wine and cheese and stay to learn.
Located at Triangle Avenue in Oakwood, Collage can also be reached by telephone at 643-9900.
---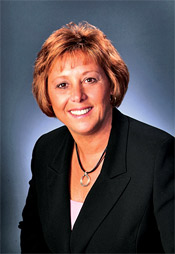 LCNB National Bank is pleased to announce that Kelly L. Haworth has joined the bank as Vice President. She will be responsible for commercial and consumer lending and business banking in the Greater Dayton region. She brings to her new position over
28 years of experience building client relationships in Dayton. She will be located
at LCNB National Bank's Oakwood Office at 2705 Far Hills Avenue.

Stanley Castleman, Vice President of LCNB commented, "Kelly is well known for her professionalism and building strong client relationships which is the hallmark of LCNB's banking philosophy."
Ms. Haworth is a current board member with the MUSE Machine that inspires arts and education for youth. She is a 2006 graduate of the Dayton Chamber of Commerce Leadership Dayton Program. Ms. Haworth is also a graduate of Sinclair Community College. She holds a Series 7 License; Series 66 License; and a State of Ohio Department of Insurance, Life, Health and Annuity License. Ms. Haworth, a longtime resident of Dayton, currently resides in Englewood with her husband and son. She may be reached at (937) 704-9490 or email khaworth@LCNB.com.
---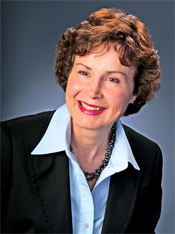 Rebecca H. Roess has joined LCNB National Bank as Vice President of the Trust Division. She will manage Trust marketing and new client business in the Dayton region. With over 20 years of administrative, development, marketing and financial experience, her background includes both corporate and non-profit leadership.
"Rebecca adds an impressive depth and breadth of experience to our growing Dayton region," said Bernard H. Wright, Jr., senior executive vice president of LCNB. "Our clients will benefit from her demonstrated expertise as a Trust relationship manager. Her addition to our team is a critical step in meeting the needs of our clients by providing a comprehensive array of Trust services."
Roess began her banking career in 1980, ultimately being appointed
the senior officer in charge of a large trust division. During her tenure there, she served as a member of the bank's management team while providing personal, employee benefit and corporate trust services.
A resident of Oakwood for 28 years, Rebecca is active in the community and has served as president of the Oakwood School Board; Co-founder of the Carillon Historical Park Bell Board (now Dayton History); member of the Wright Memorial Library Board; and the executive committee of the Oakwood Schools Education Foundation. Rebecca and her husband, William, have two children.
Oakwood's Jr. High Destination Imagination team finished third at the Ohio State DI Competition this past weekend.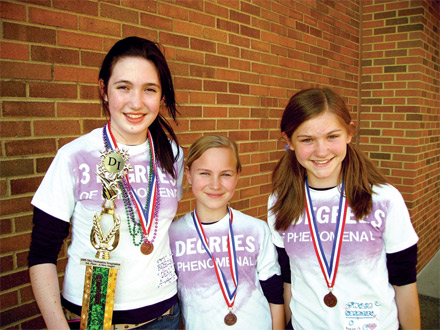 Pictured, left to right: Rebecca Deal, Ellen Geiselman, and Taylor Morrissey.
The MOMs Group of Oakwood celebrated the arrival of spring with the 2009 Spring Fling on Saturday, April 18th at the Miami Valley Hunt and Polo Club. The MOMs Night Out Committee wishes to thank our sponsors Margot Hadley with Team Kooz and Rick Sloan with White Allen Auto Group. These two sponsors, along with Renee McClure of Elite Catering and Rob D'Agostino of D'Agostinos The Disc Jockey Company, made the event a special evening.