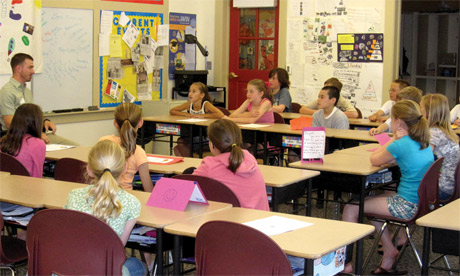 Lance Cpl. Bryan Griffin (USMC) returned to his home in Oakwood for about three weeks on leave after returning from his tour of duty in Iraq. The OHS '04 graduate enlisted in the U.S. Marine Corps in 1997 and has been serving as an Infantryman and a member of an elite sniper unit in the corps. On Friday, he paid a visit to classes at both Harman Elementary and Edwin D. Smith School who had "adopted" him while he was stationed "Over There." Mrs. Hawkey's class hosted a surprise welcome home party for him with a cake and banner. He sat with the students in each classroom he visited, gave a short talk and answered questions from the class. His next posting is to be part of an expeditionary force with the U.S. Navy, followed by a tour of duty in Afghanistan. Lance Cpl. Griffin is the son of Lois Smith and Russ Griffin.
---
Scholarships in the amount of $1,000 each were awarded to two Universal 1 Credit Union members. Claire Roess, Senior at Oakwood High School, Dayton, Ohio, and Jordan Whitaker at Beavercreek High School, Beavercreek, Ohio. Both Claire and Jordan's essays clearly illustrated the importance of understanding personal finance, and how Universal 1 Credit Union will help them in this process.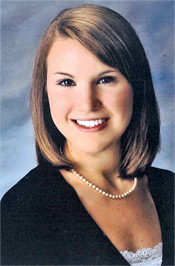 Claire Roess is a member of the National Honor Society, Oakwood Giving, National Spanish Honor Society, and the Symphonic Chorale. Her volunteer activities include Wright Library, The Other Place, Habitat for Humanity, Children's Medical Center, and many more. She spends time tutoring a 6th grade Asian student who struggles with English, and participates in the Oakwood Relay for Life highlighting cancer awareness. Claire has received numerous academic awards, including the Outstanding Freshman Female Citizen Award and highlighted by the Furman
University Townes Scholarship (1 of 10 in the country). She is planning on pursuing her collegiate career at Furman University studying biology before going on to dental school. Claire is the daughter of Becky and Will Roess.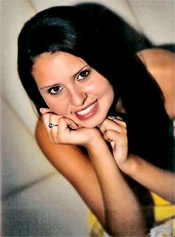 Jordan Whitaker, Senior at Beavercreek High School, Beavercreek, Ohio, is a member of the Choir, Dance Team and the Show Choir. She was the Captain for the Beavercreek High School Theatre Productions, and has been involved in the Math Club and the Link Crew.
Jordan does volunteer work for her church as well as Children's Hospital in Dayton. She is planning on attending Miami University majoring in Political Science prior to Law School. Her goal is to work for the U.S. Government in the field of law. Jordan is the daughter of Yvonne and Mark Whitaker.
The scholarship opportunity was available to all High School seniors who were Universal 1 Credit Union members and who were considering post-secondary education at an accredited college or university.
---
Sara Werst graduated from Miami University Saturday with a BA (cum laude) in French and International Studies. Her studies concentrated in Southeast and East Asian Studies. She was able to minor in Chinese.
During her time at Miami she was able to study abroad in Paris for a semester through Columbia University and in Dominica in the Southern Caribbean. While in Dominica she studied Economic Development.
She is a member of the Delta Lambda Chapter of the Kappa Kappa Gamma sorority. She held numerous leadership positions while at Miami including two offices in Student Government and one in the AISEC International Student Organization. She was also a leader in the Buck Rogers Business Leadership Program including directing Junior Achievement at Jefferson Elementary in Hamilton. She and thirty Business School students received Top Senior Business Students in April. Sara studied Economics.
Sara will live at home this summer on Long Island in preparation for her departure for Sun Yat Sen University-Zhunhai Campus in Guangdong Province in Southern China. She will teach English next school year and sharpen her Chinese and understanding of China.
Sara is a 2005 graduate of Oakwood High School. Her family moved to Long Island in 2008.
---
The Oakwood City Schools will host a farewell reception honoring Joseph R. Boyle, Oakwood High School principal, on Wednesday, June 3, 2009 from 3:30-6:00 p.m. in the OHS/OJHS teacher workroom.
Community members, parents, faculty, staff and students are invited to join the Board of Education in thanking Mr. Boyle for is 11 years of service to the Oakwood community.
---
Three people have been nominated or renominated for the Sam Andrews Educational Hall of Honor. These nominees were teachers that have been retired from employment for at least three years. At this time, we are requesting members of the community, former students, and colleagues to send letters of support for the nominee(s) of their choice. Please send letters no later than May 22, 2009 to Dr. Mary Jo Scalzo, Superintendent, Oakwood Board of Education, 20 Rubicon Road, Dayton, Ohio 45409, or via email at scalzo.maryjo@oakwood.k12. oh.us.
The induction ceremony will be held on Thursday, September 17, 2009. The public is invited to attend.
The following persons are nominees:
Pamela Lahman Harman Elementary School Teacher 1973-1981, Smith School Teacher 1981-2003
Dolores Barnes Smith Elementary School Teacher (1951-1955), Oakwood Junior High School Tutor (1976-1980), Harman Elementary School Tutor/Teacher (1980-1988)
Lester Steinlage Oakwood High School Math Teacher (1972-1995)
For additional information, please contact Sandy Maresh at the Oakwood Board of Education, (937) 297-5332 or maresh.sandy@oakwood.k12.oh.us. We look forward to your letters of support for your nominee. Please respond by May 22, 2009.