Pictured is the Midwest Ohio Baseball League 2008 9-U Central Division Champions. Team members include: Alex Neff, Nick Groene, Lucas Reboulet, Andy Neff, Ryan Balent, Cooper Denny, Trent Jordan, Ben Rhine, Max Diodoardo, Joey Fehrman, and Alex Crow. Coaches: Dave Groene, Doug Neff, Scott Mead and Scott Balent.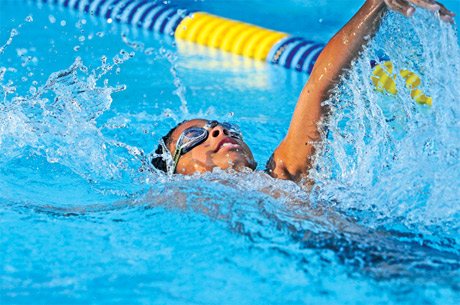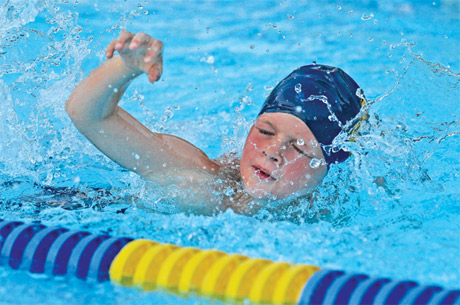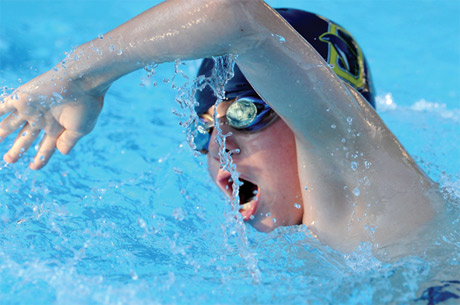 Photos by Leon Chuck, www. PressboxPhoto.com
Though the 2008 Olympic Games will not start until 08-08-08, the young Oakwood Dolphin swim team trained well to be possible Olympians for the 2016 and 2020 Games. Their preparation allowed the Oakwood Dolphins to defeat Waynesville Thursday evening at the OCC.
OCC Soccer Camp (Coach Bill Sellers)
July 28-August 1, 5:00-7:00 P.M.
Old River Sports Complex
All boys and girls from grades 2 - 6
Tri-Sports Camp (Coach Andy Seyfang)
July 21-25, 9:30 A.M.-12:30 P.M.
Boys and Girls entering grades 3, 4, 5, & 6.
Intro Sports Camp Week
August 11-15, 9:30 A.M.-12:30 P.M.
Boys and Girls ages 7-10
Old River Sports Complex
Tennis Camp Deuce (Chris Cubbage pro at Hollinger)
July 21-25, 3:30-4:30 P.M. ages 12-14
---
Patterson Park is now taking registrations for its autumn baseball leagues. Play will run approximately Thursday, August 21 thru Saturday, October 11. Leagues for players 9-11 will be on the Little League fields (60 ft. bases) on Irving Avenue while league for 12-13 year-old players (80 ft. bases) and 14-18 year-old players (90 ft. bases) will be at the "upstairs" facility off the Stewart Street entrance.
Players 9 through 13 may obtain registration materials later this week at www.pattersonparkbaseball.org. For questions, please call Jim Murphy at 298-8473.
Registration materials for players 14-18 will be available soon. Please call Jimmy Chandler at 256-3740 for questions about this age group.
---
The Oakwood Junior High School eighth grade football team will have mini-sessions on July 22 – 25 from 7- 8:30 p.m. at the high school stadium. There is also weight lifting on Tuesdays and Thursdays each week at 4 p.m. in the weight room until practice begins.