GLBT Interfaith Prayer Breakfast will be held on Thursday, May 1, 2008. Dayton Women's Club, 225 North Ludlow St. in downtown Dayton, 7 a.m.-8:30 a.m. Special Guest Speaker will be Rev. Rodney Kennedy. Cost is $20/per person and includes a delicious buffet-style breakfast. It is organized by Woven Branches as a positive response to the religious right's National Day of Prayer.
RSVP's are requested at info@wovenbranches.org and you can pay at the door or in advance. If paying in advance, please make your checks payable to "Woven Branches" and send to our mailing address: Woven Branches, 2382 Kennedy Avenue, Dayton OH 45420. Woven Branches is a new interfaith network of GLBT affirming and reconciling faith communities in the Miami Valley.
---
The Dayton Council on World Affairs will be presenting its Insights program on Thursday, May 8 at St. Paul's Episcopal Church, 33 W. Dixon Ave., Oakwood with an 11:30 a.m. lunch and 12 noon program. Cost is $10.
Guest speaker will be Margaret P. Karns, professor of Political Science Emerita in Residence at the University of Dayton. The focus of this program will be on "Vietnam as a country, not a war" and the many changes taking place in this Southeast Asian nation. Prof. Karns will be joined by her husband, Ralph Johnston, and their presentation will include pictures taken from the mid-1990's to the present.
In 1998, she taught a training course on Multilateral Diplomacy and the United Nations System" at the Institute of International Relations in Hanoi and, in 2006, lectured at the Faculty of International Studies, Vietnam National University-Hanoi. In April, 2007, she returned to Vietnam to teach an intensive five-day workshop on "International Relations since the Cold War's End" for faculty from seven universities.
Prof. Karns is co-author of Networks of International Organizations (2004) and The United Nations in the 21st Century (2006) as well as numerous articles.
For reservations, call DCOWA office at 229-2319 by May 5.
In 1908, just five years after making their first, short pioneering flights, the Wright brothers introduced their invention to the world with spectacular demonstrations in the United States and France. The flights of 1908 confirmed the accomplishments of the two brothers from Ohio not just to the public at large, but to the international community of experimenters who had also dreamed of a flying machine. The Wrights had been members of this community from the start of their inquiries in the 1890s. Once publicly presenting their invention, the Wrights became leading figures in an international community dedicated to bringing the benefits of flight to the world and flight has been a truly international phenomenon ever since. The centennial year of those flights affords the opportunity to reflect upon this international community of flight.
Wright State University hosts the "International Community of Flight: A Centennial History" conference at its Student Union May 8-10, 2008, welcoming scholars from around the world to discuss the international nature of the history and development of flight. Registration fee is $50. Register by April 25, 2008, online at
http://www.libraries.wright.edu/about/events/flight_conf/ or by calling (937)775-2092.
Conference sponsors are the Wright Family Foundation, National Aviation Heritage Alliance, University of Dayton, CFM, and Wright State University.
Keynote speakers include Brig. Gen. Joseph M. Reheiser, Commander, Air Force Security Assistance Center, Wright Patterson Air Force Base; Tom Crouch, Smithsonian Institution, National Air and Space Museum; and Claude Carlier, Université de la Sorbonne, Paris.
Attendees will be able to select from the following concurrent sessions presented by an international group of scholars:
• Russia and the International Community of Flight
• U.S. Air Force's Training of International Students

• Material Culture Perspectives on Charles A. Lindbergh

• Methodology, Invention, and Innovation: Interwar Aeronautical Technology in the U.S. and Europe

• Trans-Oceanic and Transcontinental Air Routes

• Urban and Gender Issues in Aviation

• Building and Promoting American Air Power

• Transfer of Knowledge, International Competition and Cooperation

• The Legacy of Marcel Dassault
The conference opens with a reception from 4-5:30 p.m. Thursday, May 8, followed by a day of concurrent sessions 8 a.m. – 5:45 p.m. Friday, May 9.
On Saturday, May 10, participants can tour Dayton area aviation sites. Sites include the National Museum of the United States Air Force, Dayton Aviation Heritage National Historic Park (both free), and Carillon Historical Park and Hawthorn Hill (separate admission fees and advanced reservatons required for Hawhorn Hill).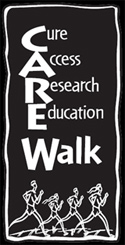 The 5K CARE Walk on May 10, 2008, will raise funds for breast cancer treatment, education, research and screening. The event, designed to attract walkers of all ages and skill levels, will start and end at the Oakwood High School Stadium. Registration and health fair begin at 8:00 a.m.; the walk begins at 9:00 a.m. Registration fees are $30 for a family of walkers, $15 for adult walkers, and $10 for students.
Because more than 200 participants registered on the morning of the event last year, walkers who plan to register on May 10 are urged to arrive early.
All who register and walk are automatically entered in a door prize drawing for the many prizes donated by area merchants. Raffle tickets for two major prizes, an oriental rug and framed artwork, are available for $1.00 each or 6 for $5.00 at Fazel Rug Gallery in Oakwood and Deck the Walls in Kettering.
T-shirts and Ty puppies with pink boas will be available for purchase on the day of the walk. NEW THIS YEAR...travel mugs are available for purchase on a first come first serve basis for $5.00.
One-hundred percent of the proceeds from this walk will go to the Breast Cancer Foundation of Dayton, Ohio. CARE stands for:
• Cure for breast cancer

• Access to mammograms, treatment, and support groups for all families

• Research into ways to prevent breast cancer and to stop its progress once diagnosed

• Education to inform everyone about this "silent disease" that affects one in eight women
CARE Walk is sponsored by Whispers Home, Miami Valley Hospital, the Asian Arts Center, Alley Cat Designs, Blue Turtle Toys, Clark's Mr. Prescription, Deck the Walls, Dr. Danny Reveal, Fazel Rug Gallery, Invoked Projects, KTC Quail Tennis Club, Laura's Cookies of DLM, Nancy Chifala Design, the Oakwood Register, and Standard Register.
If you are interested in walking, or in supporting CARE Walk in any way, please go to www.carewalk.org or call 294-3816. A registration form may be downloaded from our website or mailed to you, or you may pick one up at 219 Orchard Drive, Dayton, Ohio 45419.
Attention Oakwood Residents and Community Groups! If you wish to reserve a table for That Day in May to be held on May 17, 2008, please contact Debbie Hershey at 294-5854 or hershey@acm.org.
There is no fee for non-profit community groups. Vendors will be charged a $50 non-refundable fee.
Setting up a table at That Day in May is a great way to advertise to the community about what you or your group is trying to do. It is also a terrific marketing tool to attract new members to your group. See you there!
Oakwood Rotary is sponsoring the Oakwood Run for That Day in May again this year. A Fun Run, 5K and 10K run will start behind Oakwood High School on Saturday, May 17, 2008. Registration begins at 7 a.m. and closes at 8:15 a.m. for Fun Run and 8:30 a.m. for 5K and 10K.
The Fun Run is free, but a $10 fee for a 100 percent cotton T-shirt. The fee is $15.00 for 5K and 10K with T-shirt, if postmarked by May 12, 2008 and $20 the day of the Run. Ohio River Road Runners Club Members fee is $5 pre-registered or $10 Race Day without T-shirt.
There are eleven (11) age divisions for each run from under 14, to 60 and over, for male and female runners. The 5K and 10K courses are scenic and challenging throughout the city of Oakwood. Awards in 5K and 10K Runs will be presented for the fastest three times in each of the eleven age divisions.
Run Oakwood for Awards to the top three runners in all divisions, Stylish T-shirts, and enjoy the scenic and challenging course.
Proceeds benefit Oakwood Rotary Foundation which supports college scholarships, local civil projects, international humanitarian programs, Polio Eradication Campaign and foreign exchange students.
Sponsors include : Lebanon Citizens National Bank, Sebaly Shillito + Dyer, A Legal Professional Association, Routsong Funeral Home, Arrow Wine Stores, and Oakwood Rotary Club.
Register early and be eligible for Door Prize Drawings :
For a registration form and map of the Run Route contact Marty Beyer at mbeyer@ssdlaw.com

For registration form pick up a hard copy of The Oakwood Register and turn to page 27.

For a printable registration form click here .
To register by mail send registration form with name, address and a check payable to:

Oakwood Rotary
c/o Marty Beyer
Sebaly Shillito + Dyer
1900 Kettering Tower
Dayton, Ohio 45423


To register on line:

http://www.speedy-feet.com and click on RACES

To register by fax:
Send registration form (with credit card #) to Oakwood Rotary Run, c/o Marty Beyer.
Fax # 937-222-6554.

Call Marty Beyer at 937-222-2500 for more information.
Other events of That Day in May (Saturday, May 17) include Pancake Breakfast at Oakwood High School cafeteria all morning, the Parade at noon, Silent Auction from 8 a.m. to 1 p.m., Children's Games noon to 4 p.m., and Battle of Bands 12:30 p.m. to 3:30 p.m.
---
The Oakwood Jr./Sr. High School Film Club will be sponsoring the sixth annual Oakwood Film Festival on Saturday, May 17, 2008 at 1 p.m. in the high school auditorium during That Day in May. Film age groups are: K- second grade, third – fifth grade, sixth – eighth grade, ninth – twelfth grade and community members.
If you would like to enter a film, the deadline is April 30. You can pick up film guidelines and registration forms in the high school or junior high offices. There is no fee to enter a film. Turn in registration forms and films (DVD or VHS format) to the Oakwood High School office by April 30.
If you would like to help sponsor the film festival, call Debbie Smith at 937-297-5325 or email smith.debbie@oakwood.k12.oh.us.
Everyone loves a parade…but a parade full of floats energizes a crowd even more! The Centennial Committee has a great plan to expand the float contingent of this year's That Day in May Parade. Six flatbed trucks and six tractors have been donated for this year's Centennial Parade. Three have been spoken for, but three are still available to the group, or organization that wants a chance to participate as a float entry. The Centennial Committee has set aside one thousand dollars for each float.
Three flatbeds are ready and waiting to be reserved. If you want to sign up for one of them call Jane Voisard at 228-1511 or Norbert Klopsch at 298-0661.
Pool membership discount deadline April 30

Don't forget, to take advantage of the "EARLY BIRD DISCOUNT", you must register by 9 p.m. on Wednesday, April 30.
Princess Garden Party

Ages 3 – 7, Saturday, May 3 at Smith Gardens. You are invited to join us at Smith Gardens for a Princess Tea Party. Come dressed in your prettiest outfit (moms too), for an afternoon of fun and elegance. Activities will include crafts, music, individual pictures and a description of outfits. Light refreshments including tiny sandwiches, lemonade, assorted desserts and of course tea will be served.
Senior Health Fair

The 2008 Senior Health Fair will be held on Thursday, May 8 at the OCC's Teen Center. Again this year the Wellness Connection will offer both cholesterol screening and Prostate Specific Antigen (PSA) screening. "Your Health Matters" will also be on hand offering three stroke prevention screenings: Carotid Artery, Peripheral Arterial Disease, and Abdominal Aortic Aneurysm. Screening for Osteoporosis will also be available. Avanda Audiology & Hearing Care will be offering free hearing tests. Call the Oakwood Community Center for all appointments at 298-0775.
American Red Cross Babysitting Course

Ages 11 and older) Saturday, May 10, 9 a.m. – 4 p.m. This one-day class teaches boys and girls how to be the best babysitters in Oakwood. Class topics include baby care, first aid, safe play activities, Shaken Baby Syndrome & SIDS and how to handle emergencies. Instructors are certified by the American Red Cross and students who successfully complete the class receive a Red Cross certificate.
Enroll for OCC Summer Camps Today

Summer in Shafor, Hodge Podge, Kiddie Kamp, Art Camp, Ballet, Cheerleading, Jazz, Bicycle Camps, Tennis, Tumbling, Tap, Jazzy Gym, Soccer, Basketball, Tri-Sports, Chinese Culture Camp, Birthday Games and Crafts
Stop by the Oakwood Community Center, 105 Patterson Rd. to sign up for these camps and more!