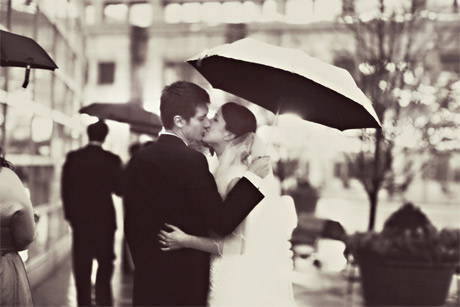 Mr. and Mrs. Sterling Seery
Mr. & Mrs. Eric Evans of Tokyo, Japan, formerly of Oakwood, are pleased to announce the wedding of their daughter Juliet Jane Ashley Evans to Sterling Nye Seery on December 28, 2007. Sterling is the son of Georgiana Nye and Lynn Seery of Oakwood. The wedding was held at the Temple of the Church of Jesus Christ of Latter-day Saints in Columbus, Ohio with a reception immediately following at the Schuster Performing Arts Center.
Juliet, a 2003 graduate of Oakwood, received her B.A. in Environmental Sciences summa cum laude from Northwestern University. She is currently starting her second year at Northwestern University Feinberg School of Medicine. Sterling, a 2002 graduate of Oakwood, received his B.A. in American Studies from Georgetown University. He is a derivatives trader with IMC.
After honeymooning in Mexico City, the couple is residing in Chicago.
Mr. and Mrs. David Vail announce the marriage of their daughter, Melissa Kathleen to Michael David Archer, son of Mr. Michael Archer and Mrs. Mary Strawser on Saturday, June 21. The wedding took place at St. Albert the Great Church in Kettering with Father Chris Conlon of the University of Dayton officiating. Maid of Honor was Jessica Buzenski, a friend of the bride, and Best Man was Tyler DeSantis, a friend of the groom.
The bride attended Bethel High School and is a graduate of the Ohio Dominican University with a bachelor of science degree as an intervention specialist.
The groom is a graduate of the United States Air Force Academy with a degree in electrical engineering. He is currently a second lieutenant in the United States Air Force stationed at Eglin AFB located in Okaloosa County, Fla.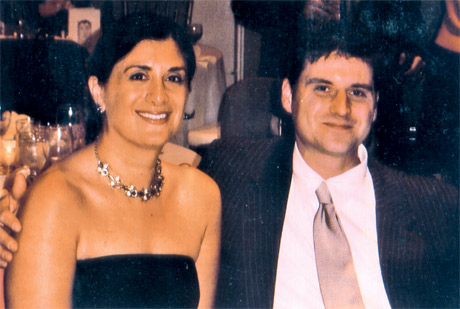 Elaine Gounaris and Mark Winwood
Mr. and Mrs. Alexander Gounaris of Oakwood and Mr. and Mrs. Jeffrey Winwood of Washington Township are pleased to announce the engagement of their children Elaine Gounaris and Mark Winwood.
Miss Gounaris is a graduate of Oakwood High School and The Ohio State University and is a corporate relations and campaign manager at the Wexner Center for the Arts on Ohio State's campus in Columbus.
Mr. Winwood is a graduate of Centerville High School, the Scripps School of Journalism at Ohio University, and the Capital University Law School Paralegal Program. He owns and operates Winwood Enterprises.
The couple will be married in November at the Annunciation Greek Orthodox Church of Dayton and will reside in Columbus.
---
By Robert Daley

Had he lived this long, Eddie Breen – World War II hero, Dayton Mayor, Congressman, Montgomery County Commissioner and one-time Oakwood resident – would be celebrating his 100th birthday.
I've been observing politics in this community for some 50 years, and I think he was one of the best. He was bright, knew just about everyone in town and around the country (including Amelia Earhart and Clark Gable), had good political instincts, movie-star good looks and was as gracious as they come. He was especially helpful to a young reporter.
I first met Eddie – everyone who knew him called him Eddie, not Mr. Breen – during a school-sponsored visit to Washington when I was a senior at Chaminade in the spring of 1951. Congressman from Dayton at the time, he came to the train station to welcome the students to our nation's capitol. I was so impressed that a Member of Congress would walk across Capitol Hill to say hello to a bunch of kids.
I got to know him better when he was a county commissioner and I was a cub reporter covering courthouse for The Journal Herald in the late 1950s.
John F. Kennedy was running for president at the time. I learned that JFK and Eddie, both Members of Congress in the late 1940s were friends. Eddie was the first person I knew who was on a first-name basis with a presidential candidate and I was impressed.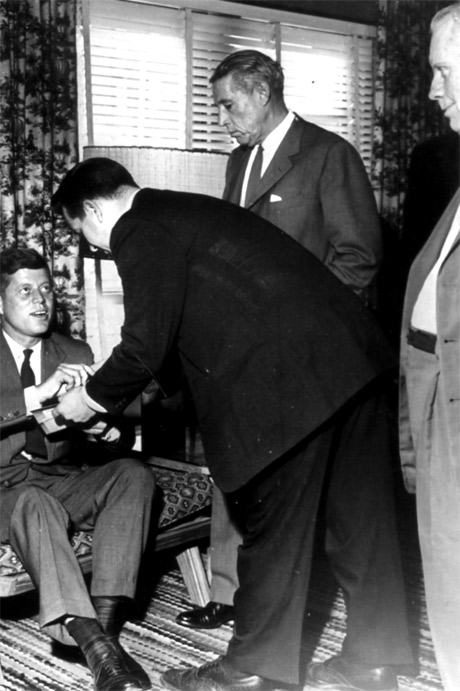 Photo courtesy Dayton Daily News archives
Presidential candidate John F, Kennedy at the Dayton Biltmore Hotel on Oct. 17, 1960. State Representative Robert Roderer asking for autograph. Looking on: James Cox Jr. and Al Horstman, Ohio Democratic chairman.
John F. Kennedy came to Dayton in October of 1960 as the Senator from Massachusetts and the Democratic nominee for President of the United States. This was not his first visit here to the Dayton area.
Later, JFK and Eddie went upstairs to a suite. A Dayton policeman I knew told me the room number. I went on up to the suite – the Secret Service would never let you do that today – and spent half an hour with JFK, Pierre Salinger, Eddie, and Al Horstman just like I was one of the boys.
Taking notes all the time, I rode down on the elevator with JFK and Eddie and followed the candidate out the East First street door. Into a waiting convertible he went and JFK was off to another campaign stop in Springfield. I remember it like it was yesterday.
Editor's note: Robert Daley is a retired staff reporter who wrote for both the Journal Herald and the Dayton Daily News for over 25 years. Eddie Breen's son, Edward Focke Breen, who teaches in the Dayton Public Schools, has written a biography titled "Lucky Eddie: Former U.S. Congressman Edward G. Breen and Stories from a Family." The Local History Company will publish it in the fall.
---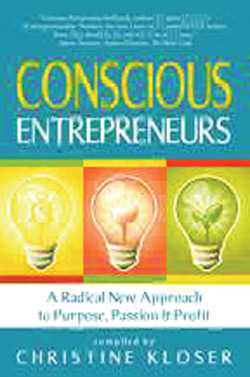 Dayton native and 1985 Oakwood High School graduate Molly Peterson Luffy along with 46 other entrepreneurs from around the world announce the release of Conscious Entrepreneurs: A Radical New Approach to Purpose, Passion and Profit. The release of this book is representative of a major shift occurring in the marketplace… business owners are no longer satisfied simply by turning a profit.
Companies that integrate meaning, mission and purpose into business are the ones that are going to succeed in the new economy while also having a profound positive impact on the world. Many entrepreneurs are realizing that the more they integrate their spiritual nature into their business, the easier and more profitable business becomes.
Luffy decided to contribute a chapter in Conscious Entrepreneurs because she is a firm believer in doing business in the new and improved way. "In this age of Conscious Capitalism, people want to do business with those that they know, like and trust," Luffy states. "We teach small business owners how to start developing this dynamic before people become customers – by offering value long before the sales conversation takes place. It's really the antidote to the hard sell techniques of the past."
Molly A. Luffy, MBA, is an author, speaker and marketing strategist living in Columbus, OH. She is the co-founder of The Business Building Roundtable, a free online community of small business owners who gather virtually to learn innovative business growth strategies. For more information about Conscious Entrepreneurs, please visit www.businessBuildingRoundtable.com/CEbook.html
---
The Stephens Insurance Agency recently received the 2008-2009 Pacesetter designation from the Motorists Insurance group. The Pacesetter designation recognizes Stephens Insurance Agency's superior professionalism and profitability.
The designation is awarded only to those independent insurance agencies in the top tier of its agency force – those who display a commitment to provid ing policyholders with top-quality insurance products and outstanding customer service.
Stephens Insurance Agency at 31 Park Avenue in Oakwood has proudly served the Dayton area for 27 years.