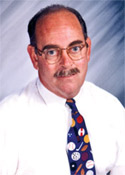 The Oakwood City Schools will host a farewell reception honoring Joseph R. Boyle, Oakwood High School principal, on Wednesday, June 3, 2009 from 3:30-6:00 p.m. in the OHS/OJHS teacher workroom.
Community members, parents, faculty, staff and students are invited to join the Board of Education in thanking Mr. Boyle for is 11 years of service to the Oakwood community.
Fleurs et Vin, Dayton's premier wine and gourmet food festival, will be held on Sunday, June 7 from 1 – 4 p.m. at Carillon Historical Park. Local distributors will be pouring over 300 wines. Restaurants of the Dayton Independents will be providing samples to complement the cabernets, chardonnays and champagnes that will be served under the tent. Music will be provided by the
Gem City Jazz.
The admission price includes all of the food and wine samples, but wine enthusiasts should bring their checkbooks to participate in the silent auction, which will close promptly at 3 p.m. Auctioneer Amy Jo Dice will then start the live auction featuring wine lots, restaurant gift certificates and tickets to arts events. Fleurs et Vin tickets are $60 in advance or $70 day of event and are available online at www.fleursetvin.com or by phone at 937-222-2787.
Tickets may also be purchased in person at local wine merchants and at all three Dorothy Lane Market locations. Proceeds from Fleurs et Vin will benefit Culture Works, Dayton's United Arts Fund, as well as the Dayton chapter of the Juvenile Diabetes Research Foundation.
The Giving Strings Charity Orchestra's annual concert is coming up soon again, and this year will be the tenth year of this Oakwood tradition. Over the years, Giving Strings has given to many charities. In the past, they have donated money to the Food Bank, Daybreak, the Martha Fram fund at Dayton Children's Hospital for cystic fibrosis, Project Read, and various other charities.
This year the money raised will be given to the St. Vincent de Paul District Council, which is an organization that helps homeless and impoverished families in many different ways. Specifically, the money will be given to the Transitional Housing program, which is a facet of St. Vincent's that provides an educational and residential support program for homeless women and families. Those in this program are drug and alcohol-free and committed to becoming self-sufficient and acheiving permanent housing on their own. St. Vincent's coaches the participants towards reaching these goals. It is a fantastic organization that has helped many people out. Also, there's been a heavy influx in applicants due to the economy.
The concert will be held on August 8th at 7: 00 at Shafor Park, so please come to enjoy an evening of light classical music and help others by making your contribution.
---
Summer in Shafor – ages 6-9, June 15-19
Kiddie Kamp – ages 3-5, June 15-19
Camp Hodge Podge – ages 8-12, June 10 Food, Fitness, & Fun
Camp Hodge Podge – ages 8-12, June 12 All About China
Youth Talent Show – ages 19 and under, June 5
Wii Days Mario Cart – ages 8-13, June 9
Wii Days Bowling – ages 8-13, June 11
Adult Tennis Lessons begin May 2
For these and all other classes please call the Oakwood Community Center at 298-0775, or stop by 105 Patterson Rd.