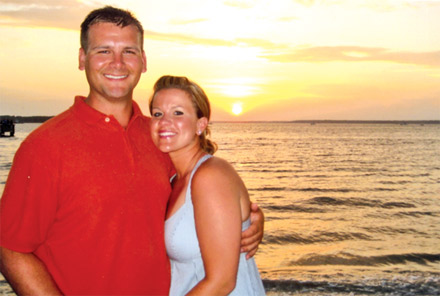 Susan and Larry Herrmann of 408 Volusia Ave. in Oakwood are pleased to announce the engagement of their daughter, Gretchen Elisabeth Herrmann, to Matthew Henry Gonso of Indianapolis, IN.
The bride-elect is a 2001 graduate of Oakwood High School and graduated from The University of Dayton in 2005. She currently is employed as an Event Planner with BMG Event Productions in Indianapolis, IN.
The groom-to-be graduated from North Central High School in 1997 and graduated from Miami University in 2001. He is currently Promotions Manager for the Indianapolis Colts football team. He is the son of Harry and Lucy Gonso /Jonni Gonso of Indianapolis, IN.
An October 17, 2009 wedding is planned in Indianapolis, IN.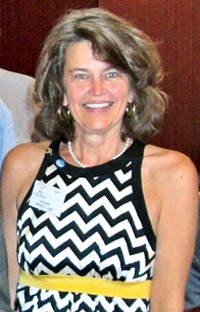 Amanda Wright Lane, great-grandniece of Wilbur and Orville Wright and trustee of the Wright Family Foundation, is recipient of the 2009 Trailblazer award presented annually by Aviation Trail, Inc. Her selection by the ATI Board of Trustees recognizes her dedication as an untitled ambassador for the Dayton area's early aviation heritage which began with her ancestors, the Wright brothers.
Amanda supports more than a dozen aviation groups or events—nationally and internationally—with an enthusiasm and dedication that enhances their prestige and mission and her reputation for unselfish volunteerism.
As a Wright family spokesperson she consults with researchers and academics who are working to preserve the legacy of the Wright brothers, gives lectures on her family's history, and works with state officials in both Ohio and North Carolina to raise awareness for the two national parks in the United States that tell the story of the Wright brothers.
In 2008, Amanda was asked to attend two sessions at the Ohio Statehouse, representing the National Aviation Heritage Alliance (NAHA), to help plan for the an aviation aerospace commission so that Ohio may be known as the "aerospace state."
Also in 2008, the American Institute of Aeronautics and Astronautics recognized her with their Public Service Award for "outstanding contributions to the aeronautics industry on national and international levels and for dedicated efforts to preserve aviation history through education and outreach."
On Monday, March 30, 2009, Amanda was invited to Washington, D.C. by President Barack Obama to witness the signing of the Omnibus Public Lands Management Act of 2009, which transfers the Wright family home, Hawthorn Hill in Oakwood, and the Wright airplane factory buildings in Dayton to federal oversight and makes them part of the National Park Service.
She is actively involved with Aviation Trail, Inc., and the National Aviation Hall of Fame, and currently serves on the boards of NAHA, Dayton History, Wright-Dunbar, Inc., Wright B, Inc., Engineers Club of Dayton, First Flight Foundation (in N. Ca.) and is an honorary chairman of both the Le Mans Sarthe Wright 2008 Centennial Committee, and Pau Wright Aviation—both in France.
In 2005, Amanda was named one of Dayton's Top Ten Women and in 2008 received NAHA's Ivonette Wright Miller Award for volunteerism in the field of aviation and aerospace.
The Trailblazer banquet and award ceremony will be held Thursday, April 16, at the Presidential Banquet Center, 4548 Presidential Dr., Kettering, Ohio, are the date and place of the award presentation. The social begins at 6:30 p.m. with dinner following at 6:45 p.m. The public is welcome and the cost is $40 per person.
For reservations by Friday, April 10, send your check with entrée choice (beef, chicken or vegetarian) to Aviation Trail, Inc., P.O. Box 633, Wright Brothers Branch, Dayton, OH 45409.
---
The publishers of The Best Lawyers in America have named two Thompson Hine partners as Lawyers of the Year 2009 for the Dayton area. Robert M. Curry has been named Dayton Real Estate Lawyer of the Year and J. Michael Herr has been named Dayton Corporate Lawyer of the Year.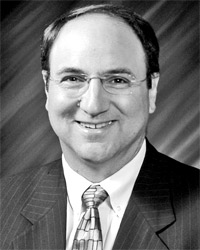 Curry is partner-in-charge of the firm's Dayton office and a member of the Real Estate practice group. He focuses his practice on commercial real estate transactions; office, industrial, shopping center and mixed-use development; commercial leases; mortgage loan transactions; broker/agency law; condominiums; and planned unit developments. He serves on many boards and as counsel to community and charitable organizations, and most recently chaired the United Way campaign for the Greater Dayton Area. He received his law degree from The Ohio State University Moritz College of Law, magna cum laude, and his B.A. from Miami University.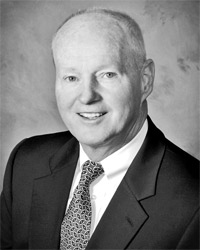 Herr is a partner in and past chair of the firm's Corporate Transactions & Securities practice group. Major aspects of his practice include mergers, acquisitions and divestitures; securities law matters; debt and equity financings, including venture capital investment; and joint ventures. He also works with clients on executive compensation planning and programs, manufacturer-dealer relations, licensing and franchising, and general business matters. He has extensive international experience in mergers and acquisitions and licensing. He also serves as counsel to several community and charitable organizations and is the trustee and former chair of the board of CityWide Development Corporation. He received his law degree from The Ohio State University, summa cum laude, and his B.A. from the University of Notre Dame.
---
The Junior League of Dayton, Ohio, Inc. is an organization of women committed to promoting volunteerism, developing the potential of women, and improving the community through the effective action and leadership of trained volunteers. We are welcoming new members. Open house events are scheduled to learn more about the Junior League of Dayton:

April 4, 3:00 pm - 5:00 pm (Culps Café at Carillon Park, 1000 Carillon Blvd., Dayton)

April 18, 10:00 am - 12:00 pm (Junior League Office, 601 W. Riverview Ave., Dayton)

April 20, 6:30 pm - 8:30 pm (786 Murrell Dr., Kettering)

May 5, 6:30 pm - 8:30 pm (Moraine Country Club, 4075 Southern Blvd., Kettering)

Open houses are free to attend. For more information, visit www.jldayton.org. RSVP at: office@jldayton.org , or call (937) 222-5541.
---
The Oakwood Relay For Life invites you to share the hope that springtime brings by sponsoring an Oakwood Relay For Life Daffodil Bear for a child at the Dayton Children's Medical Center. Here's how it works. Sponsor a bear for $10 by order
ing online through April 8 at www.OakwoodRelay.com. the proceeds will support the American Cancer Society and that the bears can also be ordered by calling Jaci Hollmeyer at 238-0752 or Ted Connors at 371-5297.
Each bear will carry your personal message of caring and hope and all of the bears will be delivered to the Children's Medical Center on April 10. 100 percent of the proceeds go to the Oakwood Relay For Life. Bring the joy of the season to a child by giving a cute cuddly bear.