A non-denominational Easter Sunday sunrise service will be held at Deeds Carillon Park, 1000 Carillon Blvd., on March 23 at 6:30 a.m. Attendees may wish to bring chairs or blankets for seating. This engaging and inspirational event continues a 66-year annual tradition. The original Easter sunrise service, held in 1942, allowed Edith Walton Deeds to unveil Deeds Carillon to hundreds of eager Daytonians. Since that first concert, countless thousands have enjoyed carillon concerts and cultural events around the tower. There is no charge or collection taken for the Easter Sunday service.
Oakwood United Methodist Church will be hosting a Good Friday evening service (7 p.m.) on Friday, March 21, 2008. In addition to OUMC, there will be six other churches participating in the service: Centerville United Methodist Church, South Park United Methodist Church, Southern Hills United Methodist Church, Community United Methodist Church, Otterbein United Methodist Church and East End United Methodist Church. There will be approximately 50-60 choir members, three choral ensembles, three soloists, and nine readers included in the service represented by all seven churches. The service is open to the public. Oakwood United Methodist Church is located at 206 East Hadley Avenue (Corner of Shafor Blvd. & Hadley Ave.) in Oakwood.

The annual Oakwood Easter Egg Hunt, sponsored by FOP Lodge 107, will be held behind the Wright Memorial Library, 1776 Far Hills Ave., on Saturday, March 22 at 12 noon.
There will be three different age groups of egg hunters and a great time will be had by all. Oakwood icon and historian C. William Hager will also be celebrating his 20th year in his honorary role as The Easter Bunny.
Jumpin' Jellybeans! Sunrise Senior Living at Oakwood is having an Easter Egg Hunt for young children 0-5 years of age, Friday, March 21 3:30-4:30 p.m. Please bring a basket to collect your Easter goodies! This egg hunt will have Golden Eggs with special prizes from "Blue Turtle Toys." This event is rain or shine.
---
Wright Brothers National Memorial Historian, Darrell Collins, who is widely recognized as one of the top authorities on the Wright brothers and early aviation history, will speak at 7 p.m. on Thursday, March 27 at the Engineers Club, 110 East Monument St, Dayton, about the Wright brothers' experiences at Kitty Hawk, North Carolina.
The Engineers Club's Cyber Pub will be open to the public prior to the presentation. Plan on an entire evening out by starting with dinner before hand. The evening menu consists of pub food such as mini burgers, turkey club and chicken wings. No reservations are required for the pub.
Collins, whose family has lived on the Outer Banks of North Carolina for 144 years, grew up captivated by the story of the Wright brothers' first flight and turned this passion into a career that has spanned more than 25 years. Collins currently serves as historian and interpreter at Wright Brothers National Memorial.
In addition to his work at the National Park Service, Collins engages audiences nationwide with his lectures on the Wright brothers, and has authored numerous articles on this topic. He also serves with NASA in a series of educational programs and as a consultant and editor for several prominent works on early aviation.
For more information about this talk and other future speakers coming to the Engineer's Club call Dayton Aviation Heritage National Historical Park at 937-225-7705.
The Speakers Series is a partnership between the National Park Service and the Engineers Club of Dayton. The series is designed to offer the public a variety of knowledgeable speakers addressing topics related to aviation history through engaging discussion and often first-hand accounts. The Engineers Club is located at 110 East Monument Avenue, Dayton. This event is free and open to the public and seating is on a first come, first served basis.
---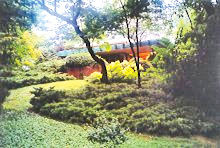 A bus trip to Frank Lloyd Wright's Samara House in West Lafayette, Indiana will take place on Saturday, April 5 from 8:30 a.m. to 6 p.m.
It was 1950 when John and Kay Christian decided to build a home near Purdue University where they worked. John was a pharmaceutical chemistry professor and Kay was the social director for the university. After much debate they decided that Frank Lloyd Wright was the architect to design their new home. Not sure how to proceed, John telephoned Wright's office and to his surprise reached Wright himself. Over the next six years the master architect and his client worked together on the realization of a Usonian dream – Samara House.
Dr. Christian continues to live in the home and manages the day-to-day operation of the property. His recollections of the project and Frank Lloyd Wright will make the tour of Samara an unforgettable experience.
Cost: $60 for the Members of The Westcott House Foundation; $80 for Non-Members (Fee includes bus transportation and admission tickets to SAMARA) To make a reservation please call 937-327-9291.
---
On Tuesday, March 18 at 7:30 p.m. in the Oakwood High School library, results of the Dayton Area Drug Survey will be given out and discussed.
The Dayton Area Drug Survey is an anonymous survey that is administered in a confidential manner that asks students questions about their use/non-use of alcohol, tobacco, and other drugs, as well as the perceived harmfulness that they attribute to such activities. Among the items are nine that ask whether the student has been bullied, carried a weapon, stolen something, been truant, been in trouble with the police, or been employed outside school.
DADS has been administered, free of charge, in schools in the Miami Valley area since 1990 by the Wright State University School of Medicine and Unified Health Solutions. Interested in how Oakwood 7th – 12th graders responded in 2006 and how the data from DADS are used in drug abuse prevention program planning and development? Attend this meeting for the details.
---
It is time for the Annual Oakwood Speech and Debate Flower Sale. Speech and Debate team members are selling flats of impatiens, and hanging baskets of Impatiens or Begonias for $19 and Geranium pots for $4.
Please support the OHS speech and debaters who are selling from March 7 - April 7 and will deliver the flowers to your doorstep on May 7. Any questions call Tracy at 238-8231.
---
The Dayton Women's Rights Alliance will sponsor a community forum on the subject of the current trend toward separate education for girls and boys. The forum will be held on Tuesday, March 25 from 7:00-8: 30 p.m. at the Kettering-Moraine Public Library at 3496 Far Hills Avenue.
Featured speakers are Dr. Kelli Zaytoun, Assistant Professor of English and Director of the Women's Studies Program at Wright State University, Debra Braithwaite, Deputy Superintendent of Dayton Public Schools, and Jackie Hillyer, past Ohio President of the National Organization for Women.
This event is the third in a series of four community forums that deal with issues of interest to women. The forums include presentations by experts and a time for questions and discussion from the floor.
---
The Ohio Valley British Brass Band will perform a concert on Thursday, March 27 at 7 p.m. in the Oakwood High School Auditorium. Proceeds from the concert will benefit the Oakwood High School band program.
"Many high schools bring in guest musicians to help raise funds for school music programs," said Oakwood Band Parent President, Debbie Hershey. "The Oakwood High School Band is in need of a new set of five timpani drums which cost about $10,000," continued Hershey.
The Ohio Valley British Brass Band is a 40-piece all-brass orchestra that performs many types of music.
Tickets for the event cost $10 for adults and $5 for students. Sponsorship levels have also been set.
The sponsorship levels are as follows:
$25 (1 complimentary ticket)

$75 (2 complimentary tickets)

$150 (4 complimentary tickets with patron's name engraved on a gold colored name plate in the high school)

$250 (5 complimentary tickets with patron's name engraved on a platinum colored nameplate in the high school.)

$500 (10 complimentary tickets with patron's name engraved on a nameplate attached to the new timpani drum)
Please contact Sandra Bally (937) 395-0051 or Sue Mooney (937) 293-6839 to order tickets or make a donation.
@ the OCC____________________________________________
Grades 4, 5, & 6. It's time for another great season of Field Hockey! In cooperation with OHS, the program will start indoors, at OHS West Gym. It will move to Irving Field on Irving Avenue next to Patterson Park Little League Complex. This fun, fast-paced sport is open to girls grades 4th through 6th.
Learn the basics of this exciting sport in a safe and educational atmosphere. Mouth guards and gym shoes are required, shin guards are recommended. All other equipment will be provided. Lindsay Schafer coach of OHS Girls Field Hockey team will again be coaching this year. Registration ends March 24.

OCC Spring Sports
Registration is underway! Kickball for ages 5, and in Kindergarten and 1 grade. T-ball for ages 1 and 2 grade, and coach pitch for 2-4 grades. These three sports are coed and recreational in format.
Please call Dan Ruble 298-0775, or stop by 105 Patterson Rd. for more information. Registration ends March 24.
3212 WALTHAM AVE. $108,000 – DSI Properties to Linda K. Smith
2613 E DOROTHY LN. $40,000 – Bernice E. Stephens to Evone E. Bone
938 LAWNWOOD AVE. $173,500 – Linda M. Weprin to John M. & Julia R. Gallagher
209 WESTHAVEN DR. $126,000 – Craig Franek to Helen J. Bush
108 NAPOLEON DR$112,000 – Helen Zappe to Diane E. Jacobus
1125 EUREKA DR. $120,000 – Matthew A. Toth to Mandy & Dan Hileman
2809 SAN RAE DR. $61,857 – Wells Fargo Bank Natl. To Stephen J. Zink
758 BROAD BLVD. $109,900 – Stewart Webb to Christina A. Combs
2809 HARVEY AVE. $117,500 – Gary A. White to Toumani R. & Laura K. Rozier
2726 ACORN DR. $78,500 – Accredited Home Lenders to Tanya S. Ledesma & Daivd L. Kovacs
2633 OAKLEY AVE, $93,000 – Samuel A. Campbell to Heather & Beanjamin McNeely
4022 MENGEL DR. $105,000 – Harald K. Hille to Christopher Pickthorn
1946 FARMSIDE DR. $102,900 – Ameiia A. Mullinex to Megan N. Wessel & Andrew S. Woolwine
1954 FARMSIDE DR. $108,600 – Barbara S. Beam, Tr. To Kelly Dunlevy
556 WILTSHIRE BLVD. Gary J. Dapice to Company Four Properties
550 WILTSHIRE BLVD. $112,000 – Hamdan Properties LLC to Equity Trust Co.
550 TELFORD AVE. $92,000 – Angel J. DeLao to Bank of New York Trust Co.
538 TELFORD AVE. Brad Boehmke to Revival Property Group LLC

521 STORMS RD. $100,000 – Paul S. Poeppelmeier, Sr. to Rober A. Peoppelmeier
4048 OVERLAND TRL. $159,454 – Belinda C. Travis to Michael J. Lipsinic
1068 WENSTON CT. $91,500 – Noaoh Chromey to R&R Real Estate
1805 CLARISSA AVE. $92,500 – Steven G. Dilldine to Adam R. Hohnston & Alexandra N.

945 E STROOP RD. $108,000 – John M. Gallagher to Jan C. Gilbert
1917 E STROOP RD. $77,000 – Donald Hamrock, Jr. to Rachael M. Hoagland
2370 BROADMOOR DR. $114,900 – Debra L. Waker to Kevin F. Molloy
3739 ROSLYN AVE. $44,000 – Deutsche Bank Natl. Trust Co. to Jeffrey Steely & Kim Weeden
1553 WINDEMERE DR. $81,500 – Linda Russell to William J. & Sandra J. Cheers
3156 MOHICAN AVE. $78,000 – Dixie M. Dinsmoor to Ryan M. Disher
620 ROCKHILL AVE. $150,500 – George A. Gardner to Frank Manzo
3613 POBST DR. $64,900 – HSBC Mortgage Services, Inc. to david E. Scherer
3271 GOVERNORS TRL. $181,000 – Jack Daugherty to Ruan A. Wenning & Kelly M. Fisher
2510 E STROOP RD. $122,000 – David A. Spicer Sr. to Jennifer Jahn & Travis Vanzant
720 JUDITH DR. $175,000 – William M. Matre, Tr. To Linda Pruitt
917 DAVID RD. $127,500 – Richard H. Kramer to Scott G. Werts
855 E DAVID RD. $170,000- Lawrence R. Richardson, Jr. to Mary Kathleen Johnson

2333 RAHN RD. $160,000 – Dr. Joseph S. Marzotta to Christian J. & Elizabeth Carter
2230 PATTERSON BLVD. $58,000 – Bruce L. Stevens to James R. White
5300 FAR HILLS AVE. $1,085,000 – Mark S. Klug to dermatology Properties III, LLC
1309 DONSON CIR. $132,900 – Dorothy D. Reed to Homer S. Reitz
1364 DONSON CIR. $147,900 – Gaylynn Petitt to Mary L. Lafferty
Oakwood
17 E THRUSTON BLVD. $249,750 – Jay M. Simpson to Stacy E. Epstein-Emoff
536 SHAFOR BLVD. $412,500 – John M. & Leslie S. Douglas to William J. & Barbara W. Screen
624 IRVING AVE. $88,300 – Stanley K. Laughlin, Jr. to John M. & Katherine M. Smith
630 IRVING AVE. $119,500 – Julie A. Gasser to H. A. Scott
532 IRVING AVE. $112,230 – William H. Larkin to H. A. Scott

1541 RUNNYMEDE RD. $424,000 – John A. Kennel to Jeffrey D. & Tara M. Nabholz
336 CORONA AVE. $197,700 – Bret I. Goble to Carmen Z. Bowling
1916 FAR HILLS AVE. $112,500 – Jeffrey D. Ireland to Douglas A. Hammer
18 CORONA AVE. $224,000 – Gary T. Gallion to Thomas J. & Cathy J. Schilling
33 SPIREA DR. $230,000 – Jeffrey L. Richards to James R. & Elaine Baker
1211 FAR HILLS AVE. $27,500 – Jogmohan Krishan Malhotra to O'Ryan-Turney, LLC
1211 FAR HILLS AVE. $43,000 – James V. Cato to O'Ryan-Turney, LLC