Jeff and Dona Niswonger of Oakwood announce the engagement of their daughter, Kelie Niswonger, to Henry C. Ernst, son of Henry J. and Linda Ernst of Piqua, Ohio.
The bride-elect is a 1999 graduate of Oakwood High School. She graduated from Miami University in 2003, and earned a juris doctor degree from the University of Toledo College of Law in 2006. Kelie is an attorney with the law firm of Flanagan, Lieberman, Hoffman & Swaim in Dayton, Ohio.
The groom-to-be is a 2000 graduate of Houston High School. He graduated from the University of Dayton in 2004 with a Bachelor of Science degree in Management and Finance. Henry is a salesman with the Piqua Concrete Company.
The wedding is planned for October 25, 2008 at St. Paul's Church in Piqua, Ohio.
---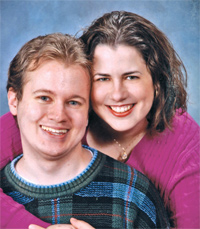 The engagement of Rachel Spry and Kurt Lammi is announced by her parents, Robert and Barbara Spry of Tipp City.
The bride-elect is a graduate of Tippecanoe High School, holds a Bachelors of Music from Ball State University and a Masters of Sacred Music from Duquesne University. She serves as organist and family ministries coordinator at The Lutheran Church of Our Savior in Oakwood.
The prospective bride-groom is the son of Matthew and Suzanne Lammi of Greenville. He is a graduate of Troy High School, holds a Bachelors of Arts from Capital University, a Masters of Religion from Syracuse University, and is completing a Masters of Divinity from The Lutheran Theological Seminary at Philadelphia.
A July 6, 2008 wedding is planned.
---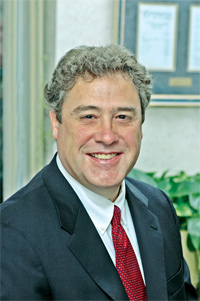 The board of trustees of Premier Health Partners has named James R. Pancoast president of the organization. Pancoast, a 28-year veteran of Premier and its affiliates, is currently president and CEO of Good Samaritan Hospital and will continue in that role until a successor is chosen.
Allen Hill, chairman of Premier Health Partners, said, "The Board of Trustees is delighted to have an executive of Mr. Pancoast's caliber assume the role of president." Pancoast will continue to report to Tom Breitenbach, CEO of PHP. The promotion is effective April 15, 2008. In his new role as president, Pancoast will be responsible for finance, information technology, business development, some PHP joint ventures and strategic initiatives.
Pancoast joined the organization in 1979 as controller of Miami Valley Hospital. Over the last 28 years, he has held leadership positions at Fidelity Health Care, Premier HealthNet and Good Samaritan Hospital. He is a graduate of Ohio State University and received his MBA from Michigan State University.
---
Mary Ann Johnson, aviation historian and author who has supported aviation-related projects in the Dayton-Miami Valley area for over 25 years, is the recipient of the 2008 Trailblazer Award presented annually by Aviation Trail, Inc.
Ms. Johnson's published work includes A Field Guide to Flight: On the Aviation Trail in Dayton, Ohio which tells the stories behind the more than 40 designated sites on the Dayton area's Aviation Trail.
Her more recent book, McCook Field 1917-1927: The Force Behind America's Golden Age of Flight, describes the field's numerous pioneering research projects that underlie today's modern aerospace technology. Both are published by Landfall Press of Dayton, Ohio.
Currently secretary on the Aviation Trail Board of Trustees, Ms. Johnson is a founding member of the Trail and a board member since its incorporation as a nonprofit corporation in 1981. Her speech will tell about some of her experiences in writing the two books, which will bring in some of the story of Aviation Trail's history.
A native Daytonian and resident of Washington Township, Ms. Johnson was a stay-at-home mother until her and her husband Rich's four children were grown. She then returned to school to obtain a Master's degree in economics from Wright State University, Fairborn, Ohio. Her Bachelor's degree in sociology -earned before her marriage - is from Miami University, Oxford, Ohio.
Ms. Johnson became interested in local aviation history after helping to plan a regional economic development conference at the University of Dayton in 1980 while she was an economic planner on the staff of the Miami Valley Regional Planning Commission. She also has served as a part-time instructor in economics at Sinclair Community College, Dayton, and worked on various local and national survey research projects.
---
Since 1996, the Walk of Fame has recognized people who have made outstanding contributions and are either from the Miami Valley or have spent a significant amount of time here. Contribute to the telling of Miami Valley's rich history by nominating an individual from the Miami Valley who has made a significant and lasting contribution to the local community, region, nation and/or the world. Arts/Culture, Education, Invention/Innovation and Sports represent a few of the fifteen Walk of Fame categories. Nominations will be accepted for 2008 induction from Jan. 31 through Friday, March 31, 2008. Nomination forms are available at the Wright Dunbar, Inc. office and should be returned to the office by the stated deadline.
A public induction ceremony is held annually on the fourth Thursday of September, and will be held Thursday, Sept. 25, 2008, at 10 a.m. in the Wright-Dunbar Business Village at the Center for Regional Cooperation. A luncheon to celebrate past and current Walk of Fame inductees will be held following the ceremony at Sinclair Community College.
Last years' inductees included peace activist Sister Dorothy Stang; peace historian Dr. Irwin Abrams; humanitarian and community leader Judge Walter H. Rice; engineer, inventor and scientist James Parsons, Jr.; and author, historian Charlotte Reeve Conover.
"The Walk of Fame shows us that Miami Valley has a rich legacy of innovation and creativity. There are countless creative individuals from a wide range of backgrounds that contribute significantly to the fabric of our community. We are pleased to honor them," says Doris Ponitz, Chair of the Walk of Fame Advisory Committee.
The Walk of Fame is installed in the sidewalks along West Third Street in the historic Wright-Dunbar Business Village; self-guided walking tours are encouraged. The program was previously installed at the Dayton International Airport and was administered by Inventing Flight until 2003.
For a nomination form, walking tour brochure, or general information regarding the Walk of Fame, contact Wright Dunbar, Inc. at 937-443-0249.
---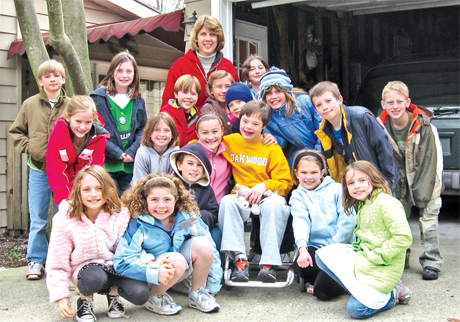 Mrs. Davis, a third grade teacher at Harman School, took her students on a special field trip to visit a classmate who is recovering from major hip surgery. Peter Roll has Down syndrome and has been absent for seven weeks recovering from major hip surgery. He spent five weeks in a body cast. Peter is expected to return to school in a couple of weeks, while he undergoes physical therapy for the remainder of the school year. Peter's face was one big smile when he saw the parade of friends walking up his driveway. Another example of the wonderful community we live in!
---
The Oakwood Rotary Club, in cooperation with the city of Oakwood, is pleased to announce a new Community Recycling initiative.
Members of the Oakwood Rotary Club will collect unwanted household waste items that are not permitted to be included in the regular weekly city trash pickup. Items include: paints, stains, thinners, pesticides and batteries (All materials must be in sealed containers.)
Please call 296-5155 and leave your name and address and the items will be collected between 9-noon on the designated Saturday. Although there is no charge for this volunteer service, citizens wishing to make a tax-deductible donation to the Oakwood Rotary Club Foundation (IRS 501 c3) may do so at the time of pickup or by mail to Oakwood Rotary Club, PO Box 512, Dayton, Ohio 45409. Questions concerning this program can also be left at phone number 296-5155.

There's a substantial piece of Oakwood that we haven't looked into yet. Think of the area between Far Hills Avenue and Acorn Drive and between Patterson Road and Lonsdale. With the exception of the athletic field, it's a very neatly laid out area of moderate sized homes located close to the schools, parks and transportation.
It was developed by three families whose names are well known. This is easier to follow than west Oakwood was. The story of how Daniel Cooper had to bail out early settlers to save the titles to their land is told in many local histories. Cooper
ended up with a great deal of land by patent from the United States. Part of it was the NE Quarter of Section 31 Township 2 Range 7 MRS which he sold to Peter Suman and which by court action came to William Suman. William sold the west half of the quarter section to John Van Cleve and the east half to John & Charles Fauver.
In 1863 Van Cleve sold his land to John Shafor who was in the stone quarry business but also invested in real estate. Shafor built the brick farmhouse at 118 Spirea Drive, which has been added on to, but still retains an attractive style. His sons, Walter and Charles, were in the stone quarrying business with him but sold out in 1896 and went into general contracting. Before his death, John sold 32 acres east of Shafor Blvd. to Acorn Drive and between Patterson Road and Spirea Drive, to Dury Smith, and this became the Acorn Homes plat in 1923. On Shafor's death in 1910, the rest of the farm went to his sons.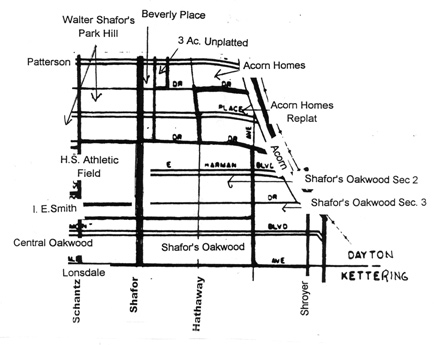 Charles Shafor sold his interest in 25 acres to brother Walter, and Walter bought more of the land between Patterson Road and Spirea Drive from Far Hills Ave. to Shafor Blvd. from the Wead heirs giving him the opportunity to plat Park Hill Plat in1913. The houses he built there are described in a beautiful presentation sales brochure called "Beautiful Shafor Heights" which describes the homes and gives the names of many of the original owners and suppliers. He used architect Ralph G. Rossel for many of the 37 homes he built, except for the beautiful Craftsman Revival home, designed by Schenck & Williams, at 106 Spirea Drive which he built for himself. Walter Shafor built the Oakwood Community Center Building as The East Oakwood Club in 1920, and sold it to the Club in 1921. He used this in his sales brochure as an amenity to attract buyers. When it closed in 1928, he gave the rest of the block to the city for a park.
Walter's three daughters platted a three lot wide seven acre subdivision from Patterson Road to Spirea east of Shafor Blvd. in 1927. The daughters, Harriet L. Kimball, Margaret A. Jordan, and Susan A. Crawford, lived in three adjacent houses in the second block of Wisteria Drive. They participated with Gustav Hodapp in two sections of Shafor Oakwood Plats selling the high school athletic field to the city in 1925 and abandoning the idea of extending Harman Boulevard through to Far Hills Ave.
Returning to Van Cleve's sale of the east half of a quarter section to Charles and John Fauver (above), Charles sold 29 acres to John Shafor, but upon his death he left nine acres to Allen Fauver. Remember the reference to his farmhouse at 218 Patterson Road in the recent (March 4) Distinctive Homes section of this paper?
That's the strip that held up development of the Acorn Homes area east of Shafor Blvd. to Acorn Drive. This is the origin of Fauver Road, which became Hathaway.
Gustav Hodapp developed Shafor's Oakwood Plat and Shafor's Oakwood plat #2 with the Shafor daughters but was also a builder of many houses in the Shafor's Oakwood Plat #3. One of the most notable houses is "Normandy Castle" designed by Louis Lott in 1929, at 216 Harman Blvd. His son, Al, is noted for operating the Schnitzel-Bank Bier Garden at 1300 Shroyer Road during 1929-31. Offering ten cents a glass beer and German food with a band and dancing, it had outdoor service from a barn like structure. It closed due to labor trouble, so he tried a miniature golf course before building the Tudor style Shell gas station at the corner of Acorn Drive and Dellwood Ave. This familiar station operated until 1981 when it became the Seafood Station, then in 1987, Classic Creations Contractor, and from 1993 to present, Tudor Salon.
But I digress. Two little one block long plats are interjected from Schantz Avenue to Shafor Blvd. between Lonsdale Avenue and Dellwood Avenue. They are the I.E. Smith and Central Oakwood Plats which were apparently land bought from the Shafor daughters when they decided not to plat the athletic field property. Platted in 1925 and 1931, they were part of the rapid growth the Oakwood experienced before the Depression.
Thus the families of Shafor, Fauver and Hodapp are intertwined.