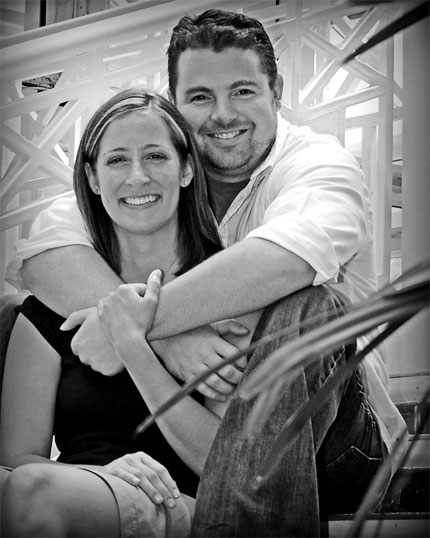 Doug and Cathy Schivley, formally of Oakwood, announce the engagement of their son, Nathan Schivley of Columbus, to Stephanie Kloss of Pataskala. The bride-to-be is the daughter of Steve and Ann Kloss of Pataskala, Ohio.
The future bridegroom graduated from Oakwood High School in 2000 and received his B.S. degrees in Interactive Multimedia and Video Production at Ohio University in Athens in 2004. He is employed at the Columbus Dispatch as a web designer for Dispatch Digital.
The bride-to-be received her B.A. in political science at Ohio State University in 2004 and her BSN from Mount Carmel College of Nursing in 2008. She is employed as an ICU nurse at Mount Carmel West Hospital in Columbus.
An October wedding is planned at Oakhurst Country Club in Columbus.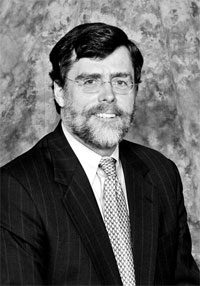 Attorney Thomas P. Whelley II, a partner in the Litigation Department of Dinsmore & Shohl, LLP, took office as the Dayton Bar Association's 95th President on July 1, 2009.
Mr. Whelley has been honored as one of the Dayton Business Journal's "Who's Who in Law", named an Ohio Super Lawyer® and is listed as one of The Best Lawyers in America®. His term runs from July 1, 2009 through June 30, 2010.
Mr. Whelley was sworn in at the DBA's annual meeting on June 5, 2009 along with fellow Board members:
Hon. Mary E. Donovan, First Vice President (Second District Court of Appeals)
D. Jeffrey Ireland, Second Vice President (Faruki Ireland & Cox, PLL)
Jacqueline V. Brown, Secretary (Sebaly Shillito + Dyer, LPA)
Mag. C. Ralph Wilcoxson, II, Treasurer (Montgomery County Juvenile Court)
Chad E. Burton, Member-at-Large (Thompson Hine, LLP)
Hon. Barbara P. Gorman, Member-at-Large (Montgomery County Common
Pleas Court)
Lynn M. Reynolds, Member-at-Large (LexisNexis)
Mark A. Tuss, Member-at-Large (Popp & Tuss)
Christine M. Haaker, Immediate Past President (Thompson Hine, LLP)
The 1500 member Dayton Bar Association, the Association for legal professionals, has been serving the greater Dayton community and legal profession since 1883.
Arrow Wine is celebrating their 75th Anniversary of being a locally owned and operated business. To celebrate this anniversary, the Kettering Moraine Oakwood Chamber of Commerce and the City of Kettering will be presenting Arrow Wine with a Proclamation on Friday, July 24th at 9:30 am at their Kettering location. Mayor Don Patterson will present this Proclamation to commemorate this great milestone.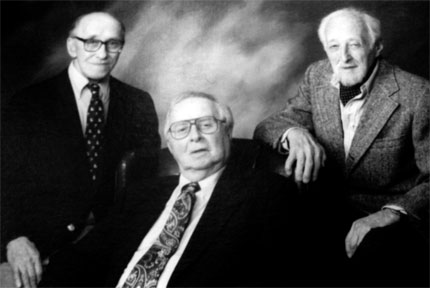 Pictured, left to right, Malcolm, Irving and Fritz Frank.
In 1934, Irv, Mal, and Fritz Frank began a liquor delivery service in downtown Dayton. Prohibition had just been repealed and the door was open to create a successful alcoholic beverage business. The three brothers set up shop in the Dayton Arcade with only a desk, a few pencils, a couple pads of paper, and a phone. Dayton residents would simply phone in liquor requests to be delivered to their homes. The brothers would run to the state liquor store, purchase the spirits, and deliver them for a minimal charge. The name "Arrow" was chosen by Irv's wife Jane because an arrow represents speed and accuracy.
With the success and popularity of the concept, demand grew for more "home entertainment" products. The brothers decided to go retail. Arrow Wine flourished into a 5 store operation primarily situated in downtown Dayton and areas to the north. The Kettering store (current location) was opened in the 1950's and the Centerville store (current location) opened in the early 70's when State Route 725 was a 2 lane country road. This at the time was considered a huge risk, but as that area began to grow, business really took off. With the 2 current locations, Arrow still provides delivery service all over the Miami Valley and first class customer service inside the stores.
Arrow Wine continues its family ownership, with the third generation set to take charge. Mike Frank (Irv's son) and Denny Freyvogel (Irv's son-in-law) still oversee the business while Mif Frank and Beth Freyvogel await their turns. While dedicated family leadership has been successful, many long term key employees over the years have contributed to Arrow's success.
75 years makes Arrow Wine one of Dayton's oldest locally owned and operated businesses. Plans for expansion are always a hot topic, having drawn interest from developers in the Columbus and Cincinnati/West Chester areas.
The University of Dayton has tapped professionals from the fields of investment, energy, hospital management and Catholic education for three-year terms on its board of trustees. The University of Dayton's seven recently-appointed trustees include:
• Linda Berning, president and chief investment strategist for Buckingham Capital Management Inc. and president of the University of Dayton's National Alumni Association. She holds a B.S. in finance and an MBA from the University of Dayton.
• Mary Boosalis, president and chief executive officer of Miami Valley Hospital. She holds a bachelor's degree in nursing from California State University at Fresno and a master's degree in health services administration from Arizona State University.
• Thomas Breitenbach, chief executive officer of Premier Health Partners. He received a bachelor of business administration from the University of Notre Dame, an MBA from Xavier University and a Ph.D. in business administration from the University of Chicago. He also is a graduate of the professional accounting program at Northwestern University. He previously served on the University of Dayton's board of trustees from 1996-2005.
• Richard Davis, co-founder and former president of Flagship Financial Inc. He holds a B.S. in economics from the University of Dayton, where he previously served on the board of trustees from 1999-2008, and an MBA from Wright State University. The Richard P. and Susan P. Davis Center for Portfolio Management at the University of Dayton is named for Davis and his wife. He received the School of Business Administration's Service Leadership Award in 2002 and is currently serving as one of the co-chairs of the University's fund-raising campaign.
• Bro. Joseph Kamis, S.M., superintendent of the Archdiocese of Cincinnati's Catholic schools. He received a bachelor's degree in secondary education from the University of Dayton and a master's degree in educational leadership from John Carroll University. Previously, he served on the board of trustees from 1992-2005.
• Lynton Scotland, vice president of operational excellence at NRG Energy Inc. in Princeton, N.J. He earned a bachelor's degree in chemical engineering from the University of Dayton, a master's degree in statistics from Rutgers University and an MBA from the University of Pittsburgh. Since 2004, he served as a member of the School of Engineering Advisory Council at the University of Dayton.
• The Rev. Rudy Vela, S.M., vice president for mission and identity at St. Mary's University in San Antonio, Texas. He received a doctor of ministry from the Chicago Theological Union, a master's in science and administration from the University of Notre Dame, a master's of divinity from the University of Toronto, St. Michael's College and a bachelor of arts from St. Mary's University.
These seven individuals bring a mission-driven focus and strong skills in finance and administration to the University of Dayton's board of trustees," said Daniel J. Curran, president. "They are exceptional leaders who will help this University transform for the times while strengthening our mission as a Catholic, Marianist university."
---
The Rotary Club of Oakwood today announced that the winner of its annual Scholarship Competition is Ms. Claire Roess.
The Club awards the scholarship annually to a high school senior who is an Oakwood resident. The recipient may be attending any area high school. The children of members of Rotary International are ineligible.
The Club received applications from a number of students from Oakwood High School. "This is very competitive, and the field of applicants represented a very impressive set of credentials", said Russell Maas, Vocational Service Director for the club. "This scholarship is somewhat unique in that we renew the scholarship every year for the entire four years providing that the student remains eligible through a combination of academics and community service at their college or university."
Students were required to apply for the award by showing good community citizen qualities while demonstrating that they are good students as well. "We were interested in finding the applicant that had reached out into their community to perform a leadership role in extracurricular service. It was more important to us, as Rotary members who serve the broader community completely outside our professional lives, that our winner demonstrate that quality as well," Lohmeyer pointed out. "Being class president or having a GPA of 4.0+, while a marvelous accomplishment, didn't carry as much weight with us as someone who might organize a team to support a homeless shelter, for example."
Ms. Roess exhibited strong leadership and maturity outside of her school environment through her volunteer work in the Children's Department of Wright Library, coordination of a Senior Citizen Prom for residents of Ten Wilmington Place, volunteer work at Habitat for Humanity, packing lunches for The Other Place and her fund raising for cancer through Oakwood's Relay for Life. "I was thrilled to be honored by members of our community in this significant way. This really means a lot!" she said. Ms. Roess is the daughter of Rebecca and William Roess of Oakwood.
---
In today's economy, filling prescriptions can quickly turn into a financial burden for any family trying to maintain a budget. And, as the impact of the recession becomes a daily fact of life for many area families, people are searching for any way – sometimes unsafe – to cut pharmacy costs.
In fact, an October survey by the Kaiser Family Foundation, a nonprofit health policy group, found that more than 25 percent of people decided not to fill a prescription in order to save money, up four percentage points from just six months earlier.
There are simple things you can do in partnership with your pharmacist to help reduce costs in ways that don't compromise your health and can actually improve the quality of your care.
By working with one pharmacy for all your prescription needs, you'll ensure that your pharmacist has a complete picture of your total health, from every prescription to over the counter medicine you're taking. This first step ensures you're not incurring additional physician costs that could result from taking medications incorrectly, or in combination with other prescriptions that should be avoided.
There are price comparison services available where any patient can bring in a current list of their medications and receive a free cost comparison to highlight possible ways to save.
However, while store promotions can be a great opportunity for savings, be sure to look at the entire pricing picture for the pharmacy. Many pharmacies offering $4 generic programs often make up for that pricing by charging more for other prescriptions. Be sure to assess all medications you're taking to make sure the promotions are actually working to your advantage over the long-term.
Ask your doctor or pharmacist if there's a generic equivalent for your prescription. In most cases, the active ingredients in brand name and generic drugs are the same; it's the inactive ingredients that sometimes differ, meaning you're not compromising your health, but adding more money in your wallet.
Some medications do not have a generic equivalent. If that's the case, ask if there is a generic available for a comparable drug. For instance, for patients taking cholesterol medications, some come with generics and others don't. Simply switching to a drug that offers the same benefits while having a generic counterpart can save you money.
If you're taking medication for a chronic condition where you know you're required to fill it month after month, ask for a 90-day supply rather than a traditional monthly refill. Just be sure to verify this option with your insurance.
While staying with one pharmacy is the best choice for your healthcare, take the time to compare drug prices at various pharmacies to see which one sells your prescriptions at the best price. Also, don't be shy about asking for a price match at the pharmacy counter. Many pharmacies will match the price for the same prescription, and if you ask to have a consult with the manager to discuss costs, concerned pharmacies will work with you to keep your business and maintain your health.
Tim Clark is te president of Clark's Pharmacy.